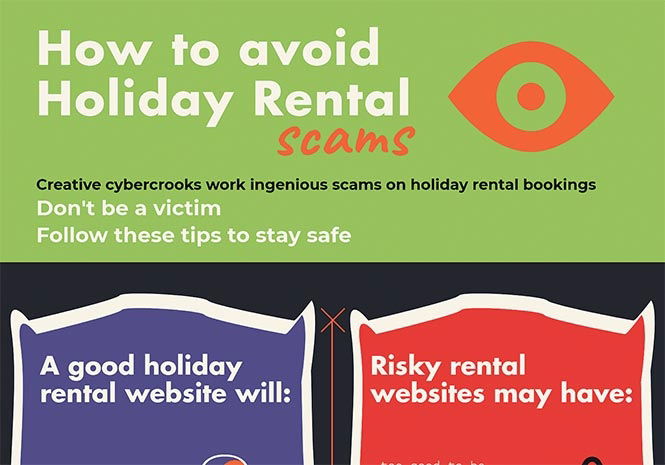 AS more and more of our daily lives take place online, it's only natural that we've become more accustomed to sharing personal or sensitive information online. 
According to the Spanish National Institute of Cybersecurity (INCIBE) cybercrime has increased 1,200 per cent in the space of three years from 18,000 to 120,000 incidents. The tourism industry is one of the most targeted industries for cyber-attacks. 
Here is some great advice on how to keep yourself safe and not become a victim of a holiday scam this summer.
Top tips:
A legitimate holiday rental website will have: 
1. Good security measures on its website. Check the website is 'https' secure.
2. A phone number and physical address and not just email or chatbot communication options.  
3. Be a reputable company with a positive online reputation. 
4. Secure payment methods available using only accredited or reputable online payment methods.
5. Verified the properties are real and offered by the owner or authorised agent. 
6. An online review system that only allows real guests to post reviews.
Red flags
You should be extra cautious booking accommodation if:
1. The price offer is too good to be true, or there is an urgency in booking immediately.
2. The website is relatively new.
3. The website does not have 'https' security level.
4. You cannot speak to a company employee, only communicate by email.   
5. No business address is provided.
6. The owner/agent wants to communicate, confirm booking and/or take payment via email instead of within the secure communication platform.
7. Payment is requested by bank transfer or Western Union or similar.
Spain-Holiday.com [https://www.spain-holiday.com/] is the leading holiday rental platform dedicated to properties in Spain. It has been established for 16 years, and the rental homes are subject to strict quality and control checks.