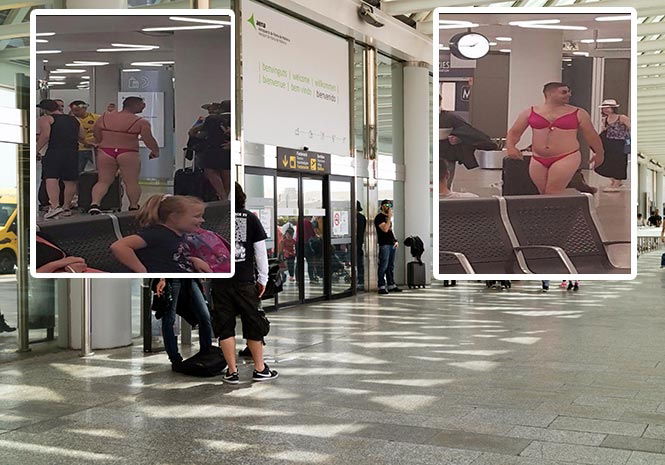 A MAN has been photographed walking through the arrivals hall of Palma airport in nothing but a pink bikini.
The tourist is believed to have been attending a stag party with friends. Passengers collecting luggage reported seeing him wander into the terminal at Son Sant Joan cheered on by friends, according to reports in Spanish media.
Palma's airport is no stranger to uninhibited tourists, with thousands arriving at Son Sant Joan destined for Magaluf and other party hotspots throughout the island.