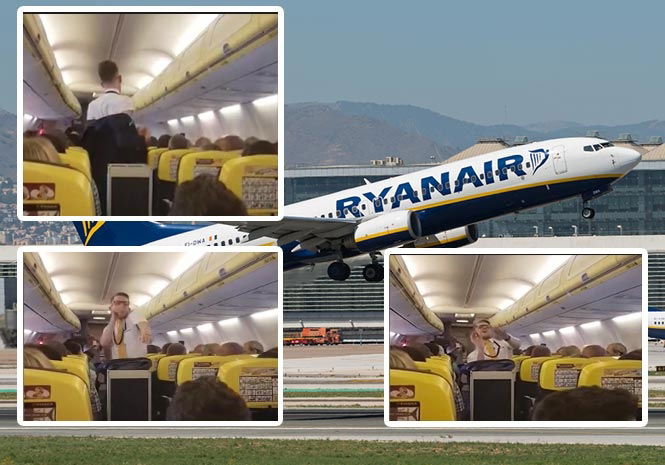 A RYANAIR cabin crew member has gone viral on social media after performing a racy dance routine on a Spanish flight.
Known only as Paolo, the flight attendant wowed passengers by strutting his stuff to the Britney Spears hit Toxic.
In a video clip posted online, the steward rips off his blazer before parading down the aisle to blaring music on the service from the Catalan city of Girona to Bournemouth.
A second team member is seen kneeling on the floor as he films the outrageous action.
Passengers can be heard whopping and laughing with delight as the young man nails his moves, while others record the moment on their phones.
The footage was posted to Facebook by passenger Katia Elaine Da Silva, who told UK media:
"It was after all of the refreshments had been served, not long before landing.
"Then they announced over the speakers that we were going to be treated to some in-flight entertainment."
She added: "I couldn't believe it, this isn't the kind of thing you see first-hand – it's the type of thing that you watch on the internet.
"Everyone loved it though, all of the passengers clapped at the end."
{mp4}1472725{/mp4}
Katia Elaine Da Silva/Facebook