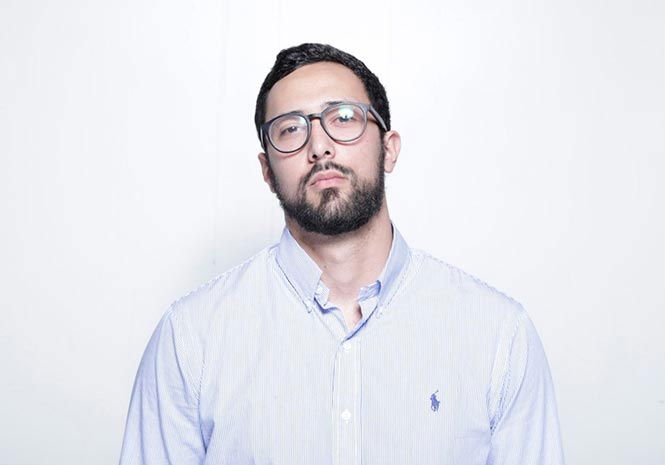 A MUSICIAN due to begin a three and a half year prison sentence tomorrow (Thursday) on monarchy slander and glorifying terrorism charges may have left Spain, according to police.
Josep Miguel Arenas, a rapper who performs under the stage name Valtonyc, was on a ten-day countdown to voluntarily enter prison after failing to overturn the sentence in an appeal.
He was bailed by the court and allowed freedom of movement as part of his conditions. Guardia Civil and Police sources claimed he may have used that freedom to evade the sentence.
Arenas wrote on Twitter that he was not going to give up in his fight against serving jail time.
"They will knock down the door of my house to put me in jail for some songs. I'm not going to make it so easy, disobedience is legitimate and obligatory against this fascist state," he tweeted.
Mañana es el día. Mañana van a tumbar la puerta de mi casa para meterme en la carcel. Por unas canciones. Mañana España va a hacer el ridículo, una vez más. No se lo voy a poner tan fácil, desobedecer es legítimo y obligación ante este estado fascista. Aquí no se rinde nadie.




— Josep V. ?️ (@valtonyc) 23 May 2018
Arenas was previously found guilty of insulting the Spanish crown and lauding groups such as the Basque nationalist ETA and leftist militants GRAPO in his songs. He failed to get the sentence overturned in an appeal earlier this year.
The artist has maintained he was expressing his political views in the songs and that this is protected by freedom of expression.
The court ruled the lyrics were not protected by free speech rights and that they broke the law.
In a separate development a union representing Guardia Civil officers has said it will make a complaint after the rapper was caught on video telling fans to "kill" police officers.
The Unified Association of Guardia Civil officers (AUGC) added the comments went beyond the limits of free expression ad had nothing to do with his songs.
"That someone from a stage urges the public to commit attacks or to assassinate a worker for the mere fact of wearing a uniform is something that should make us reflect," the union said.