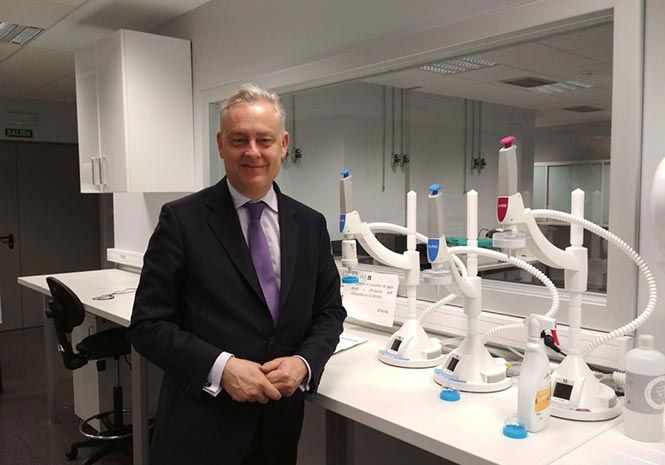 SIMON MANLEY, Britain's chief diplomatic representative in Spain, has said his country wants to be the European Union's (EU) main partner after it leaves the bloc.
The ambassador added Britain wanted a "close" and "positive" relationship with the EU while speaking about Brexit negotiations at a meeting organised by the International University of La Rioja (UNIR).
Manley said Britain did not want to be in the bloc but its withdrawal in 2019 did not mean that it would be stepping away from Europe entirely.
"The United Kingdom has never felt comfortable in the EU. We had a very important role in the development of the project, especially the single market, but now we must respect the decision of our citizens," he said.
"We will have to work together, differently because we will not be members, but thinking about what is better for the future."
Manley said the future relationship depended on the outcome of withdrawal negotiations currently being undertaken by Britain and the EU. He added his country would not "lower its standards" after its departure from the bloc.
The ambassador said he did not agree that the only model for future relations were those the EU has with countries such as Canada and South Korea.
"We believe we are not like any of those countries, not only geographically, but that we are a country that has contributed much more to the EU," he said.
"The agreement between Britain and the European Union should reflect our very close commercial relationship," he said.
Manley said Brexit was the most important issue Britain had faced in recent decades. He said the most difficult aspect of withdrawal would be the issue over the border with the Republic of Ireland.
"It is the only land border with the rest of the EU and the British Government has already made it clear that it will leave the Customs Union. We cannot find a solution," he said.