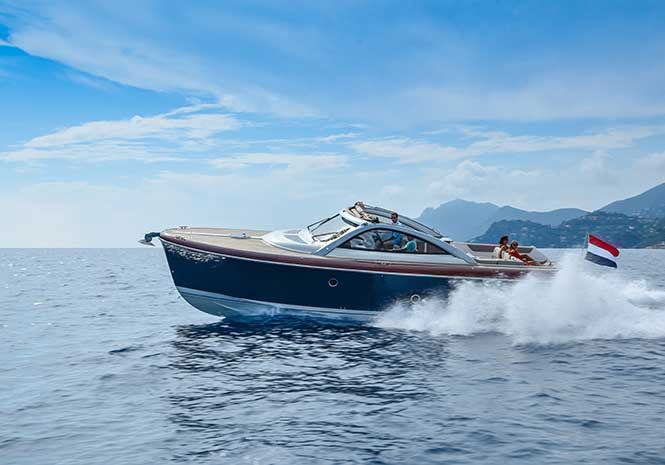 YOU have the yacht in the harbour, the supercar at the kerb and personal jet waiting on the apron for you at the airport, but you feel something is lacking.
That's when the paint job begins to occupy your mind.
Of course, you have the choice of many colours and you try a few variations.
Though of course most yachts come in white and to go too far overboard would open you up to a certain amount of banter.
The same more or less applies to the plane.
What's the point of jetting about luxuriously and discretely if your paint job is Screaming Pink?
Even a lime green Lamborghini is passé now, everyone's got one!
That's when Jean Boulle Luxury may just have the product for you.
The Sun King™ Diamond Coating was presented at last year's Monaco Yacht Show.
A proprietary technique, it involves transforming ethically sourced natural diamonds into a finish that guarantees the "highest quality and brilliance within precisely defined tolerances".
The coating has also been applied to supercars produced by some of the world's foremost luxury car marques with the result of dramatically altering the luxury vehicle's visual appearance.
The Keizer 42 'Sun King' is the result of a cooperation between Jean Boulle Luxury, AkzoNobel and Bonsink Yacht Painters.
Jean Boulle Luxury recently patented a technique which makes it possible to transform natural diamonds into a coating.
For the first time, it has been applied to a yacht, the Keizer 42. AkzoNobel is going to produce it. For the Keizer 42 'Sun King' the partners asked the renowned Dutch yacht painter Bonsink Yacht Painters to apply the coating.
With the world premiere of the Keizer 42 'Sun King', Keizer Yachts will also be introducing its Custom Editions.
The yacht debuted at Monaco shows the possibilities available to customize the Keizer 42 entirely to meet a customers' wishes. The hull is painted in diamond blue, the roof arches in diamond silver and it also features wooden details which are also painted on.
As well as an extensive list of options and diamond coating, Keizer Yachts offers the option for you to choose your favourite upholstery, colour scheme and equipment in its extensive customisation programme.
Diamonds are the answer, as ever. What's not to like?
• Nick Horne, Freelance Correspondent, London