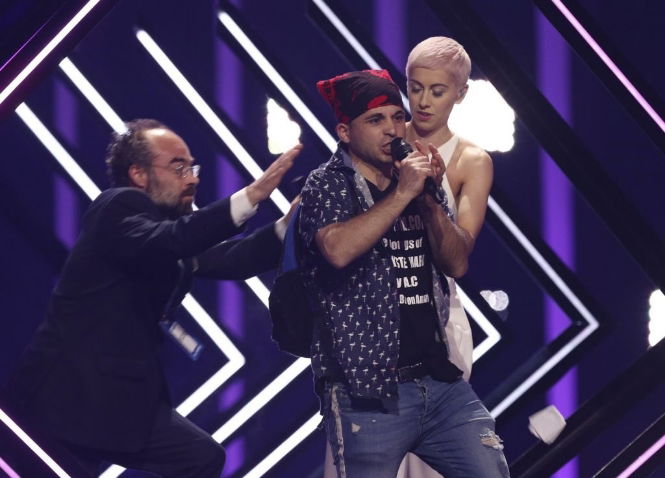 A STAGE invader interrupted singer SuRie's performance at the Eurovision Song Contest on Saturday night.
SuRie was singing her song Storm for the UK when a man wearing a rucksack ran on to the stage, grabbed her microphone, and appeared to say: "All the Nazis of the UK media, we demand freedom."
He was swiftly bundled off stage by a security guard and SuRie stayed impressively composed, resuming her song and finishing to rapturous applause.
Israel won the contest with 529 points while the UK was third from bottom, gaining 48 points.
Spanish duo Amaia and Alfred finished one place above the UK with 61 points.
The stage invader is in police custody and is believed to be the same man who interrupted the UK National Television Awards this year, and The Voice in 2017.