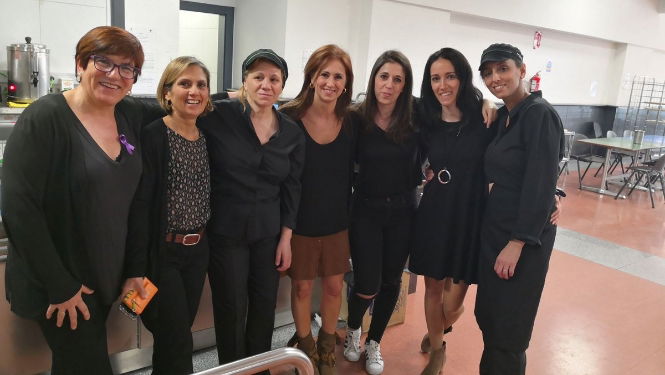 TV JOURNALISTS working for Spain's public broadcaster, RTVE, are dressing in black every Friday in protest against alleged political interference.
The campaign is intended to highlight what those behind it argue is a conservative bias at the Spanish equivalent of the BBC, and the death of impartial news coverage.
Protesters have even called for the sacking of Jose Antonio Sanchez, president of the RTVE, a network which is financed by taxation, not a licence fee, and holds the largest audience share in Spain.
On Tuesday, an RTVE editor resigned after her TV channel declined to run a video in which a government aide was caught criticising protesting pensioners.
By contrast, the Spanish government has heavily criticised the regional television station in Catalonia, TV3, which it claims transmits propaganda in favour of separatist parties.
In a statement the campaign group RTVE Women said:
"RTVE workers are wearing black to protest against the parliamentary impasse that is hindering the establishment of a public competition to choose the leadership team and restore RTVE's professional judgement.
"This struggle, which aims to get RTVE offering diverse, quality and independent information, concerns all of us."