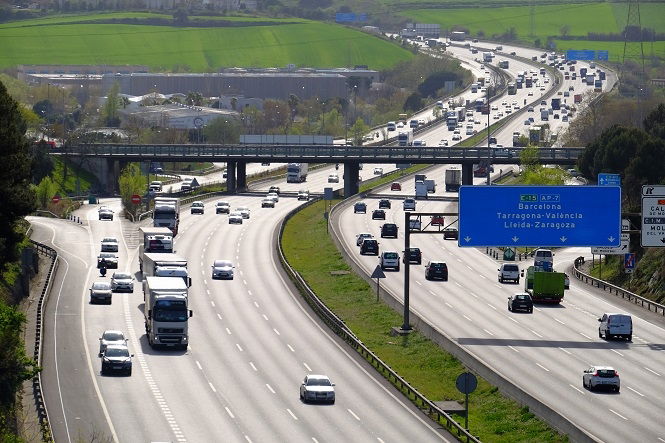 HOLIDAYMAKERS have been warned of a rental car scam in Spain.
Drivers on the AP-7 motorway are reportedly being targeted by thieves who flag them down after claiming to have spotted a flat tyre.
They are signalled to pull over before having their belongings stolen while distracted.
American tourist Kelly Roland said: "We were driving back from Cadeques to Barcelona when a mid-size BMW [with a few guys in it] pulled up next to us on the highway.
She explained that a man in the front passenger seat was pointing at her front tyre and pointing to a service station ahead.
After she stopped her friend got out to look and the man came over "speaking loudly in broken English" before Kelly herself joined them.
"Now all three of us are looking at the passenger-side tyre. And you can see there's nothing wrong with it."
"[Later] I realised he had been talking loud so we didn't hear the doors opening and closing."
She added that one of the man's friends had sneaked over and removed their bags while they were distracted.
And when she reported the incident to police she was told they had seen the ploy "one, two, maybe three thousand times before."
Other criminals are less subtle and simply break the windows of rental cars before making off with whatever they can lay their hands on.
Police recommend removing rental stickers or signage from cars, regardless of whether the companies themselves approve, and keep all valuables out of sight, locking bags and other items in the boot if leaving the vehicle unattended.