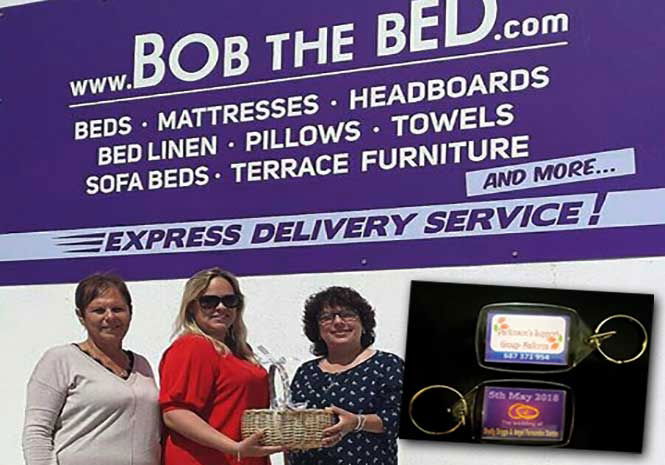 THE Parkinson Support Group in Mallorca is always looking for ways to promote their activities and to offer help and advice to those coping with the disease.
Such help is not limited to those who are suffering directly but the group also assists families and carers to come to terms with the illness and to understand how best to help their loved family member.
Shelly Briggs whose family own the Bob the Bed shop in Santa Ponsa will be getting married to Angel Fernandez Santos tomorrow (Saturday) and in remembrance of her father who sadly passed away in 2014 having suffered from Parkinson's disease wants to help alert residents and visitors to the debilitating effects of Parkinson's.
In addition to donating funds to the Mallorca support group, she will also be handing out key rings giving the telephone number 687 371 954 of the group which was founded some two years ago by Ivan Lythgoe and is a mixed group living on or visiting Mallorca with one thing in common, Parkinson's.