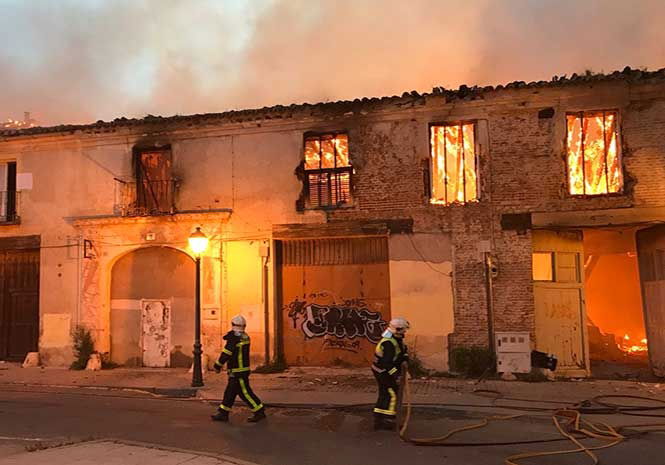 FIREFIGHTERS are battling a large fire at a historic building in Spain tonight (Wednesday).
The intense fire has caused the roof to collapse at the Palacio de Osuna de Aranjuez in Madrid.
Eight fire crews are trying to prevent the flames spreading to neighbouring properties.
No casualties have been reported at the scene of the fire.
The building was currently lying abandoned.
The Osuna Palace of Aranjuez is a neoclassical building that was built in 1751 for Italian artist Carlo Maria Michelangelo Nicola Broschi, better known as Farinelli.
The palace was built by the architect Giacomo Bonavia who also built the royal palace 'Palacio Real de Aranjuez'.