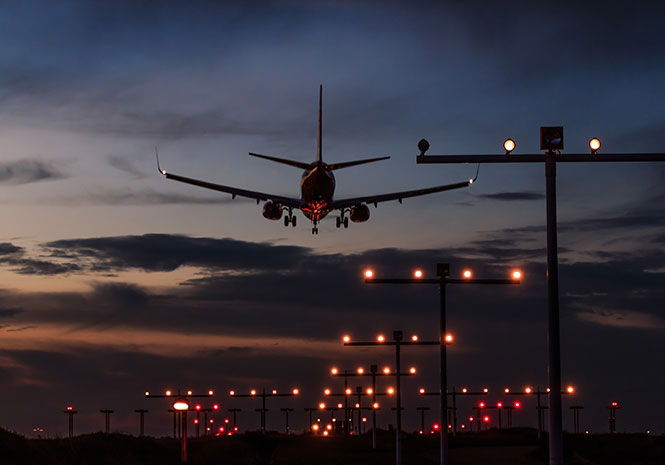 JUST how cheap is a cheap flight? Often there's more to consider than the basic ticket price. Baggage charges, seat reservations and on-board catering can all add to the total cost.
Skyscanner's John Ritchie said, "When booking flights travellers can often be confused by what is deemed to be a bargain and what isn't. It's very easy for a traveller to book a great flight deal only to realise that the extra costs for baggage and seat reservations have taken them over budget."
So flight comparison website, Skyscanner, has done the hard work for you and rated the 20 most popular airlines flying short-haul from the UK in four key categories –  and with some surprising results.
And the winner is…
Each of the top 20 most popular airlines for UK to European destinations in 2017, was ranked in four areas: baggage charges (per kg), the price of a seat reservation, the cost of on-board catering and the average price of a flight. The airlines were then scored on each category, and the total points scored were added up.
As a result, the Best Value Airline for Short Haul in 2018 is easyJet, followed in second place by Eurowings.
But the top ten list isn't dominated by the low-cost carriers.
In fact, it's quite the opposite. KLM and SWISS are in joint 3rd place, Lufthansa comes in 6th, and British Airways is in joint 8th position.
Best-value short-haul airline: Overall
1 easyJet
2 Eurowings
3 KLM
3 SWISS
5 Vueling Airlines
6 Lufthansa
7 Jet2
8 Air France
8 Flybe
8 British Airways
It's proof of something frequent flyers have long known. If you've got a suitcase to check into the hold, and want a range of other services on your flight, you need to look beyond the basic price of your ticket. Once all the extras have been added up, a bargain price might not be so tempting after all.
However, not everyone wants to buy all the items they took into consideration – and the survey shows that different airlines have done well in each of the four categories. 
Eurowings is best value for baggage charges
In a recent Twitter survey2, 32% of travellers said baggage charges were the most annoying additional cost on budget flights.
This is one of the categories in which traditional airlines do well. It's headed by Eurowings, but Iberia, BA, Lufthansa, SWISS and TAP Portugal are all close behind.
Best value: Baggage charges
1 Eurowings
2 Iberia
3 British Airways
4 Lufthansa
4 SWISS
4 TAP Portugal
7 Jet2
8 Air France
9 KLM
9 SAS
Many airlines offer value packages, which for a higher flight price include charges for checked-in baggage. With the price of a checked-in suitcase topping £50 return on some short-haul routes, these are worth considering if you're taking more than a carry-on bag.
Blue Air has the best seat reservation prices
Seat allocation is also a hot topic of debate lately, with some airlines changing their price structure.
What's more, over half (54%) of those surveyed by Skyscanner cited seat allocation as one of the added extras that most annoyed them when booking flights.
Blue Air came out on top for offering the cheapest seat allocation price, followed by Vueling Airlines and easyJet.
Skyscanner suggest looking at an airline's "value added" flight bundles if seat allocation is important – especially if you're checking a suitcase into the hold (both items are usually included in the package).
Best value: Seat allocation charges
1 Blue Air
2 Vueling Airlines
3 easyJet
4 Wizz Air
5 Iberia
6 KLM
7 Ryanair
8 Flybe
9 Lufthansa
9 SWISS
Hungry? Several airlines still offer free food
Not everyone has the time to eat before they fly or wants to stuff their carry-on bag with sandwiches.
If that sounds like you, include KLM, Lufthansa, Air France, TAP Portugal and SWISS in your calculations. All offer complementary on-board catering.
Amongst those who charge for their on-board food, British Airways came out on top for value, followed by Jet2.
Best value: On-board catering
1 KLM
1 Lufthansa
1 Air France
1 TOP Portugal
1 SWISS
6 British Airways
6 Jet2
6 Thomas Cook Airlines
9 TUI Airways
9 Vueling Airlines
Ryanair offers the lowest average flight prices
If you really are a no-frills flyer – if you don't want on-board catering, don't mind where you sit and only have one carry-on bag – then you only have one question to ask: how much is the basic price of your ticket? When it comes to average flight prices, Ryanair topped the survey.
Best value: Average flight prices
Ranking / Airline / Average return economy flight price
1 Ryanair £90.67
2easyJet £121.52
3 Flybe £128.56
4 Vueling Airlines £128.61
5 Wizz Air £128.95
6 Norwegian £144.09
7 Aer Lingus £151.80
8 Blue Air £155.62
9 Eurowings £161.52
10 TUI Airways £162.00