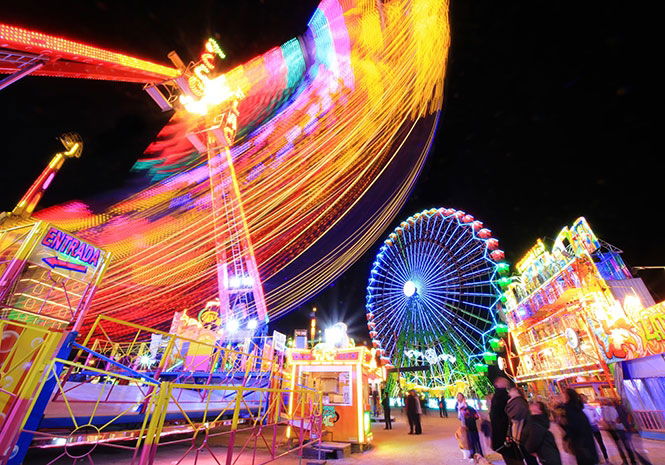 THREE people have been injured by flying shrapnel after a motor on a fairground attraction 'exploded' at fair in southern Spain.
Witnesses said there was a loud noise and a lot of smoke, which caused some panic.
Girls aged 12 and 17-years-old suffered slight cuts and a 17-year-old youth needed two stitches to a head wound at the El Puerto de Santa María fair.
Local Police sealed off the ride until after it had been inspected by an engineer who verified that the fault had been caused by a clogged engine filter, which blocked a compressor.
After the part had been changed the attraction was allowed to reopen.