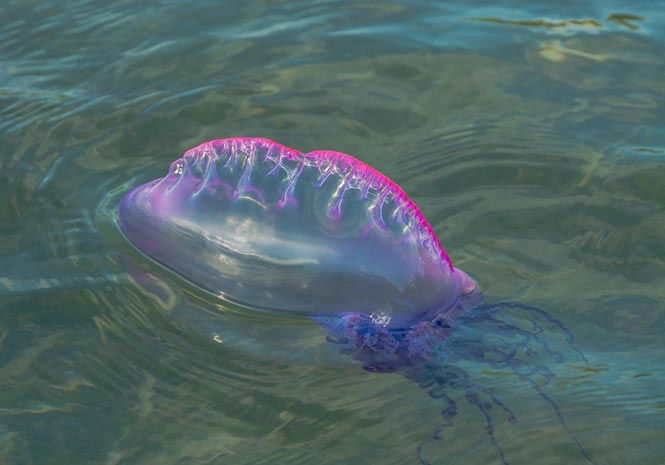 AUTHORITIES have requested people visiting Axarquia's beaches take precautions after several specimens of Portuguese man o' war jellyfishes were found washed up on the Nerja coastline and elsewhere. 
The warning was issued following heavy storms and rainfall which are believed to be responsible for the finds. 
Man o' wars have poisonous stings which can cause fever, nausea and rashes to people who come into contact with them. 
They are usually found in the Atlantic.
 but it is reportedly believed ocean currents have carried them into the Mediterranean. Several specimens have been found on beaches across Spain's southern and eastern coastline.