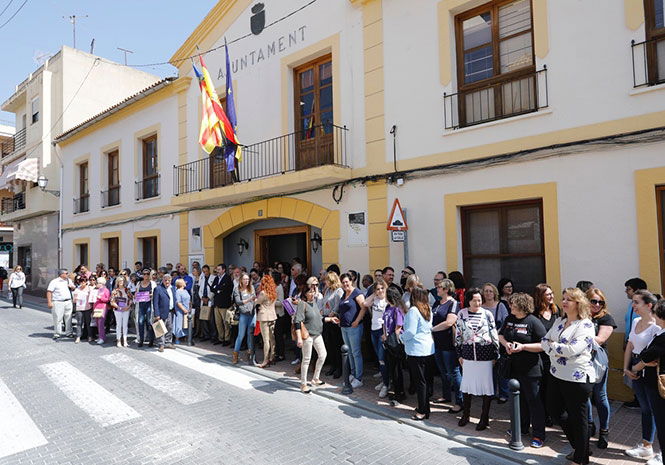 FIVE men who gang-raped an 18-year-old girl during the Pamplona bull-running fiestas in 2016 received nine-year prison terms.
The sentence prompted spontaneous demonstrations in support of the victim throughout Spain, many of them in Alicante province where women of all ages in Benidorm, Alfaz, Torrevieja and other Costa Blanca municipalities rejected a verdict regarded as misogynist and judgmental.
The sentences from a Navarra tribunal fell far short of the Public Prosecutor's 22-year recommendation and aroused public fury because the male judges found the self-styled Manada (herd) guilty of sexual abuse, not rape.  
As was no proof that the five men used violence or intimidated their victim, their offence could not be considered rape they decided, while one of the tribunal judges was in favour of acquitting all five.
The young student, whom many felt was put on trial herself during the hearing, admitted that she did not put up resistance precisely because she was intimidated and feared violence from the five men who raped and abused her in a deserted doorway.
Alfaz was one of the local towns that called for a tougher sentence and showed support for the victim with a silent protest outside the town hall.
"Although we must accept any resolution from a court of law, we wanted to express our most profound rejection of this verdict," said the town hall spokesman Toni Such.