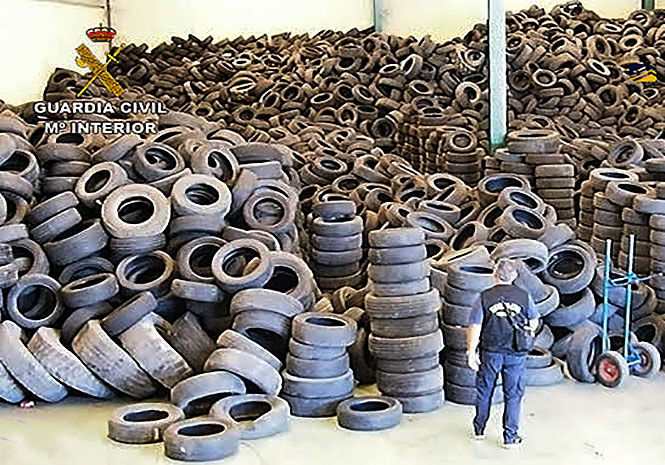 A CRIMINAL gang that allegedly made a profit of almost €2million by illegally trading used tyres has been dismantled by police in Spain.
Investigators believe that the group could have moved more than 200,000 tyres over the last five years.
The network acquired the used tyres in Spain and other European countries, particularly where tyres are generally changed early.
Once in Spain, the tyres that were meant for disposal were instead sold to low-income third countries to be reused on vehicles.
The operation involved 17 countries across Europe, Africa and America.
Spain's Guardia Civil, with the support of Europol and Ameripol searched 17 houses and arrested nine people.
Jari Liukku, Head of the European Serious and Organised Crime Centre at Europol said, "Environmental Crime for the purpose of illicit waste trafficking is a serious offence that results in substantial damages to the environment and generates hundreds of millions of euros in criminal profits.
"In the EU, the trafficking of illicit waste is typically carried out by major organised crime groups operating globally with the assistance of legal business structures, corruption and money laundering activities.
"In the fight against organised crime, international police cooperation is paramount.
"This case represents yet another success of Europol's international approach, but enormous challenges still lie ahead."