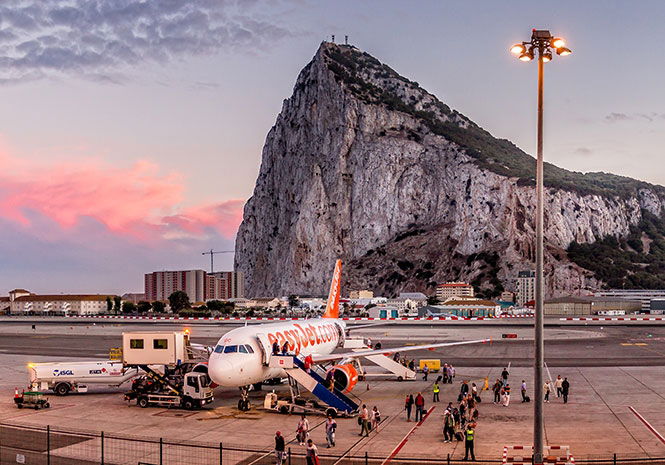 HUNDREDS of easyJet passengers had their flights to the UK cancelled yesterday (Sunday) as inbound flights to Gibraltar were diverted to airports in Spain due to 'weather conditions'.
Three flights to the Rock were diverted to Malaga or Sevilla.
easyJet said that the flights "were unable to land or depart due to weather conditions at Gibraltar being outside of the landing limits of the aircraft, caused by a low cloud base."
Flights from  Bristol and Manchester were diverted to Malaga and the London Gatwick flight was diverted to Sevilla.
easyJet said they did everything possible to minimise the disruption for passengers and provided coaches to Gibraltar for those passengers diverted to Malaga and Sevilla.
However, the airline said the return flights had to be cancelled leaving passengers with the option of transferring their flight, free of charge, or obtaining a refund. In addition, easyJet said they offered hotel rooms and meals for all passengers who
needed them.
"The safety of our passengers and crew is easyJet's highest priority. Whilst this was outside of our control we would like to apologise for any inconvenience caused by the weather."
A British Airways flight from London Heathrow yesterday morning also diverted to Malaga but it returned to the Rock in the afternoon.