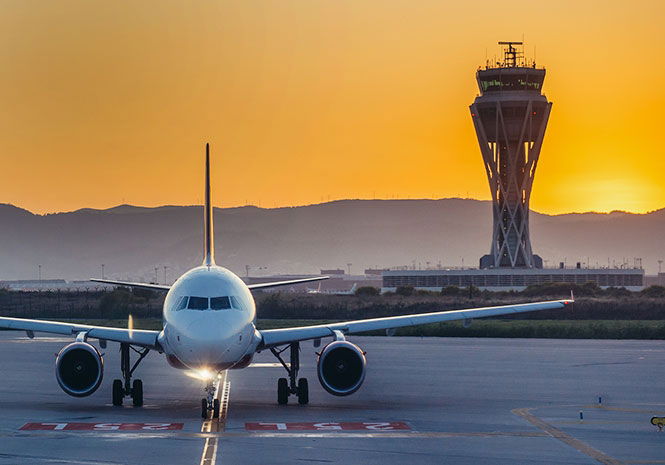 AIR traffic controllers in Spain are threatening strikes this summer that could seriously hit the peak holiday travel season with delays and cancellations.
Union members have voted to implement 24-hour stoppages  from June 20 if the number of ATC staff is not increased by the start of the summer season.
Exact dates have not yet been specified.
Union members voted on Friday to strike if Enaire – the company that manages them – does not increase the number of staff.
The majority union, USCA, said the decision was approved by 89% of the workforce. 
The union issued a statement last week which predicted a summer 'collapse' in Barcelona due to the lack of controllers and the constant traffic growth experienced by El Prat airport.
The airport has already seen a 9.4 per cent increase in passengers compared to the same period of 2017 and everything points to exceeding the record of 47.2 million passengers last year as the airlines have announced more seats for sale and new routes.
A spokesperson for Enaire said, "Enaire's willingness to talk with trade union representatives is absolute as always."
The company explained that it has launched a recruitment drive to increased the number of controllers from 392 to 450 from August
Of these new staff, 37 will go to the El Prat tower.
But the problem for the unions is that holiday traffic starts to grow in June.
Union sources claim that this season will start with less ATC workers than last year and accused airports operator Aena of offering slots above its capacity and operational staff, which will make delays inevitable this summer.