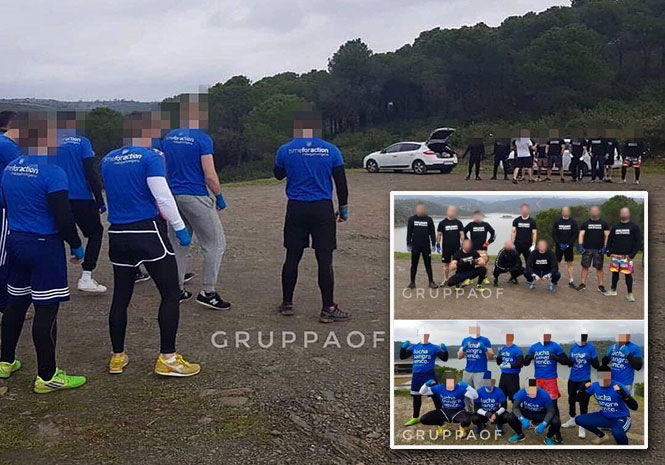 A VIDEO showing ultras from Malaga and Real Madrid meeting for an organised 'Russian-style' scrap has gone viral on social media.
The violent brawl between the Costa del Sol's La Cosa Nostra hooligans and their Ultras Sur rivals from the Spanish capital took place ahead of last weekend's La Liga match.
In the footage, two groups of around ten men, with their faces pixelated, are seen fighting in a secluded field well away from Malaga's La Rosaleda stadium.
One group is wearing blue t-shirts emblazoned with the words 'fight, bleed, win,' while the other is dressed in black, with a man clad in white apparently refereeing the battle.
Twitter reports suggest that the punch-up was held in the style of the arranged 'drakas' notorious in Russia, which a politician on Vladimir Putin's government last year suggested said should be made into a spectator sport.
Under the strict rules weapons were therefore not allowed, but punches and kicks were legal.
The scuffle was apparently won by the visitors from Madrid, with their team also victorious on the pitch after former Malaga star Isco netted twice in a 2-1 away win.