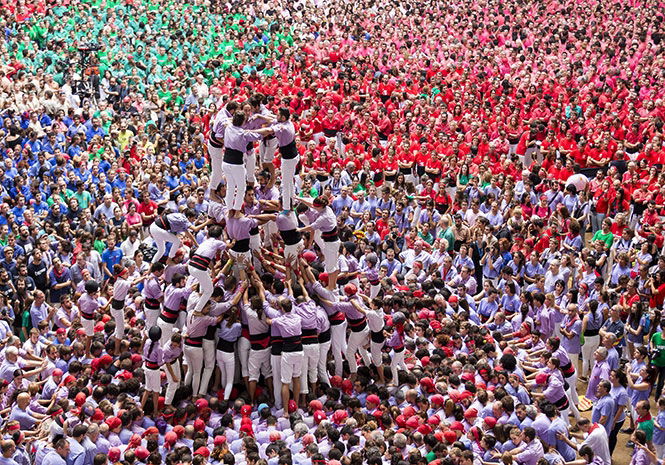 HE'S the patron Saint of England, and is most famous for slaying a dragon.
But as the Great British nation gears up for Saint George's Day, parts of Spain are preparing their own celebrations.
The feast of Saint George takes place each year on April 23, the accepted date of his death in AD 303.
It is marked by many Christian churches plus towns, cities, regions and countries of which he is patron, which in Spain include the northern communities of Aragon and Cataluña.
Legend has it that a vision of Saint George appeared above the crown of Aragon in the Battle of Alcoraz, which in 1096 saw King Peter I defeat the forces of Al-Mustain II to reclaim the city of Huesca and the region from its Arabic conquerors.
As a result, St George's Day (Dia de San Jorge) is a major holiday throughout the former Crown of Aragon region as well as the modern-day Aragon Community.
On April 23, the area celebrates 'Aragon Day,' when the regional government hands out its annual awards and parties take place in most towns and villages, including the provincial capitals Zaragoza, Huesca and Teruel.
In Cataluña George is known as Sant Jordi, and the day is a normal working day, with festivities more romantic in nature.
Hundreds of stalls spring up in the streets of regional capital Barcelona and elsewhere, with girls traditionally presenting boys with a book, receiving a flower – typically a red rose – in exchange.
The custom of flower-giving dates back to the fifteenth century, when women attending a mass in the Sant Jordi chapel at the Palace of the regional government were handed a rose.
The red colour is said to symbolise passion, and the blooms are often accompanied by an ear of wheat representing fertility.
It is also popular for crowds to fill streets and squares to watch brave souls building human towers dubbed castells.
In 1930, Catalan book day was moved from October 7 to April 23, and the current practice was born.