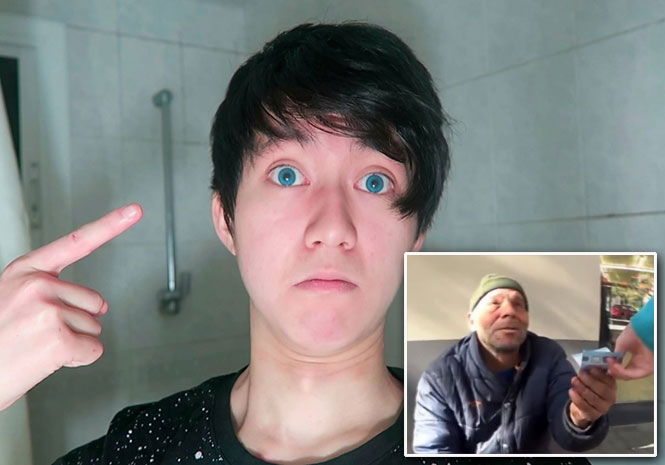 A YOUTUBER from Barcelona faces up to two years behind bars after filming the moment he gave Oreo biscuits filled with toothpaste to a homeless man before joking that they would make his teeth cleaner.
Kanghua Ren, 20, who has more than a million followers on the video sharing platform, where he posts clips under the username 'ReSet,' uploaded the footage in January this year before quickly deleting it after being slammed by viewers.
The video shows Ren apparently scraping the filling out of one of the biscuits, substituting it for toothpaste.
He appears to repeat the 'trick' with at least two others before placing them in their original packaging.
The vlogger, originally from China, then filmed a street scene where speaks in Spanish to a 52-year-old Romanian man – named by authorities as Gheorge L – sitting on the pavement.
He hands over the biscuits and a €20 note before saying to the camera: "Maybe I've gone a bit far, but look at the positive side: this will help him clean his teeth. I think he hasn't cleaned them since he became poor."
A court heard that Ren earned more than €2,000 from advertising linked to the video after it attracted thousands of views and sparked a furious backlash including a Change.org petition to shut down his channel.
Police quizzed the victim after being tipped off about the video, and he reportedly told them that he became sick and vomited five minutes later.
Prosecutors said that Ren offered him €300 not to talk about the incident and "reestablish his image" after deleting the clip and changing to a new channel.
He had previously given sandwiches filled with cat excrement to elderly people and children, they added. 
Ren has been charged with crimes against moral integrity after being held and freed on bail, but has not yet been sentenced.