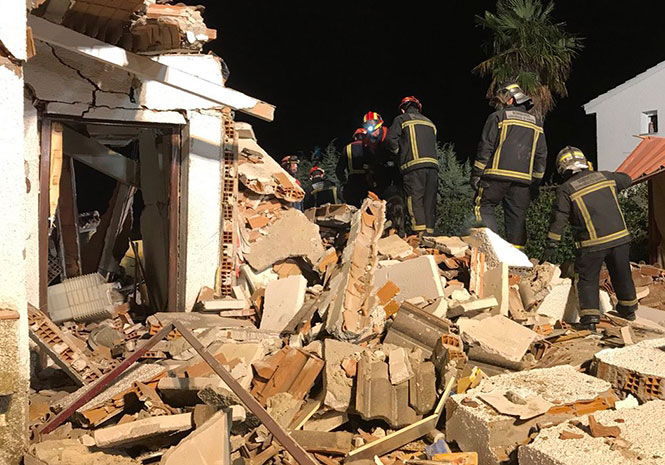 MORE than 30 firefighters worked for over seven hours through the night to pull an elderly woman from the rubble of her house following a huge gas explosion.
The explosion caused the total collapse of an elderly couple's  detached house in Madrid at around 10.30pm last night.
The man, in a serious condition, was quickly located, but the woman was buried for more than seven hours in the rubble.
A specialist dog search unit was called in to help locate her.
She was finally freed from the rubble at 6am this morning (Thursday).
According to 112 Community of Madrid emergency control centre both have been transferred to  hospital – where the octogenarian man has been admitted to a specialist burns unit.
The woman's condition is described as  stable, with burns on 20% of her body, mainly on her face and hands.