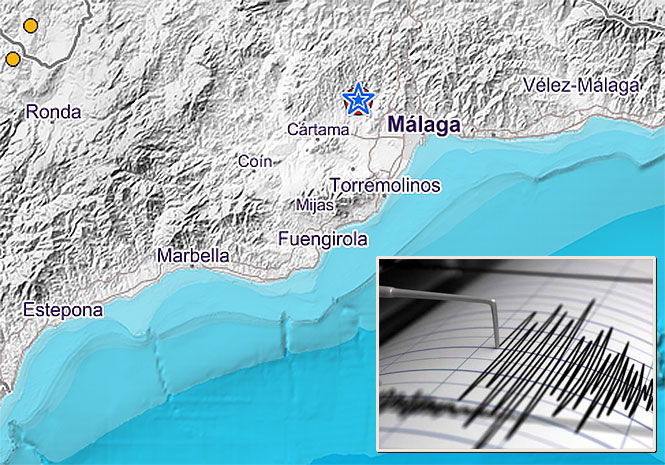 A HIGH MAGNITUDE earthquake measuring 4.4 on the Richter scale has been recorded just north of Malaga on Spain's Costa del Sol this afternoon.
According to Spain's National Geographic Institute, the quake was  registered at 12.33 pm  with the epicentre between  the towns of Almogia and Campanillas.
Although  the earthquake was of a high magnitude it was at a depth of 53 kilometres and no damage or personal injuries have been recorded.
The 112 Andalucia emergency control  centre has, however, reissued their advice of what to do in the event of a quake.