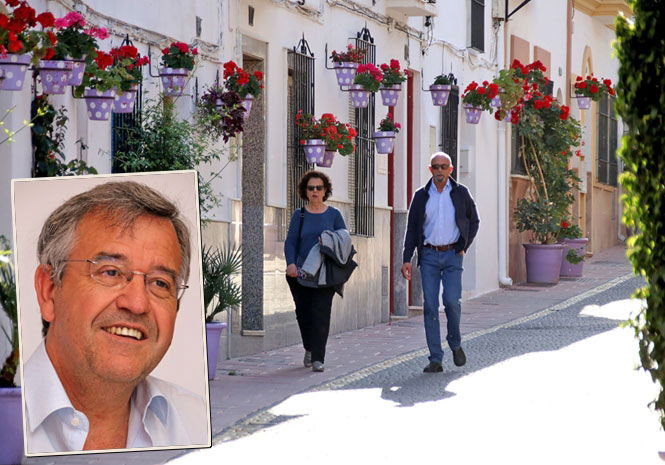 MEMBERS of the Costa Press Club have taken a guided tour around Estepona led by the town's head of Tourism Strategy, Aleksandra Broch. 
Association members, that represent local, national and international media organisations, travelled from Malaga in the east to Los Barrios in the west and the Serrania de Ronda in the north to see for themselves the transformation brought about in the historic centre of Estepona – which has branded itself the 'Garden of the Costa del Sol'.
A beautification project has involved adorning dull walls with murals, planting as many as a million flowers, the sponsoring of trees planted by local children, dozens of streets provided with colourful hanging flowerpots, and considerable pedestrianisation.
The tour started at the Orchidarium and ended at the restaurant where members were addressed by the Mayor, José María García Urbano, before enjoying a selection of original "pinchos" at the Casa del Rey restaurant.