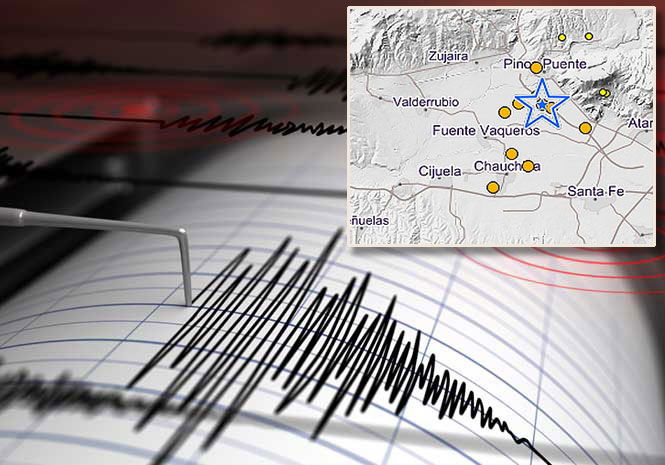 SPAIN'S National Geographic Institute has recorded an amazing 14 earthquakes in just over three hours in the south of Spain this morning (Monday).
The quakes were registered in the province of Granada between  5.36am and  8.43am.
Fourteen minor earthquakes with magnitudes of between 1.5 and 2.8 on the Richter scale were recorded in an area to the north-west of the city – particularly in Chauchina,  Atarfe, Pinos Puente and Fuente Vaqueros.
The IGN only records earthquakes with a magnitude greater than 1.5.
The 112 Andalucia emergency control centre confirmed they did receive a number of calls about the tremors but said there are no reports of any damage to property or injuries.
Recibidas en @E112Andalucia varias llamadas por los #sismos de baja intensidad ocurridos esta mañana en la provincia de #Granada No hay constancia de heridos, ni de daños materiales @IGN_Sismologia pic.twitter.com/O7kJVSfQ8C

— Emergencias 112 (@E112Andalucia) April 16, 2018