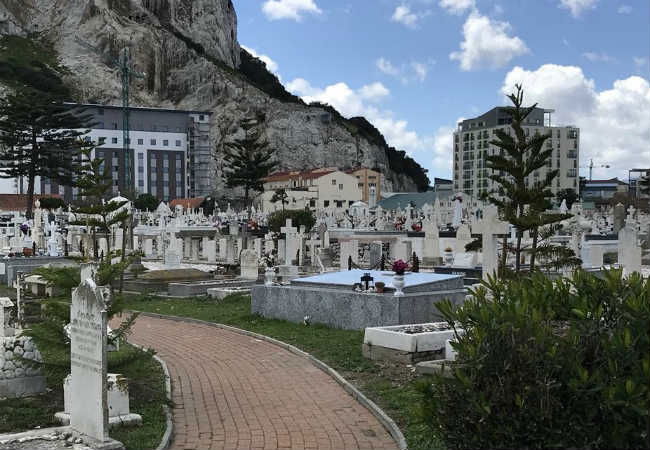 OVER the past few weeks a further 75 Norfolk Island Pines (Araucaria heterophylla) have been planted in North Front Cemetery, continuing the works to improve the landscaping there.
In addition, 18 Cork Oaks (Quercus suber) have been planted in Edinburgh Estate and two wild pear trees in Witham's Road.
In the Cumberland Road area, nine orange trees that have been damaged by wind have been replaced with the wind resistant New Zealand Christmas Tree (Metrosideros excela). The orange trees are being cared for and will be planted out in more suitable areas once they have recovered.
This makes it a total of 104 new trees planted around Gibraltar recently.
Norfolk Island is a small island in the Pacific Ocean located between Australia and New Zealand with some 1,748 inhabitants living on the 35 km2 Island, although its population expands dramatically during the holiday season with large numbers of visitors from Australia and New Zealand.
It was first visited by Captain Cook and then settled by Great Britain in 1788 where it acted as a penal colony on and off until 1855.
The Island which is reminiscent of parts of Scotland due to its contours and pine trees, differing mainly due to the abundance of parrots, became a resting place for Pitcairn Islanders whose population had expanded considerably and who were anxious to remain in the Pacific Ocean so that the entire population was moved to Norfolk Island in 1856.
Many found that they missed Pitcairn and more than half left Norfolk but the remainder stayed and found the life on the Island somewhat easier. In 1914, the UK passed Norfolk over to Australia to administer.
Both Norfolk Island Pines and palm cuttings are still major exports for the Territory and in many ways, it is apt that was once a British Colony on the other side of the world should be responsible for the importation and planting of new trees to assist the Gibraltar environment.