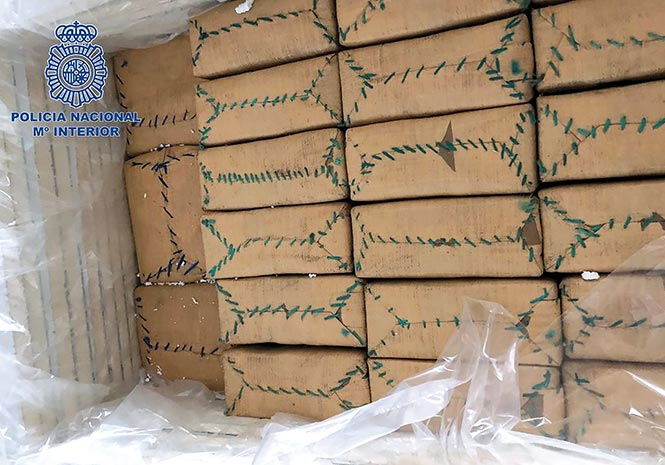 POLICE in Almeria have seized around eight tons of hashish hidden between flagstones and metal panels inside the trailer of a lorry.
Officers also arrested the driver of the vehicle who was carrying more than €177,000 in cash, according to reports.
The arrest was part of a wider operation against a group allegedly trafficking drugs from the south of Spain to other parts of Europe, including Britain.
Spain's National Police worked alongside the British National Crime Agency during the probe into the ring.
The police forces began their investigation after receiving information that the group were shipping drugs around the continent concealed in packaging. 
Officers searched the trailer of one vehicle on an industrial estate in Almeria which was loaded with stone slabs and sheets of metal.
 A total of 273 blocks of hashish were found hidden in the walls and floor of the trailer after it was completely dismantled. Police believe the trailer was bound for Europe before the search began.