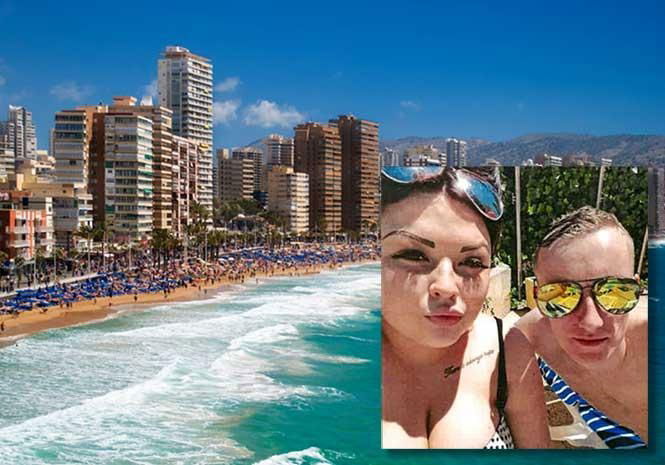 MINISTERS in the UK have announced a crackdown on bogus holiday sickness claims which could come into effect within weeks
They plan to introduce a cap on the legal costs tour operators have to pay out after the number of gastric illness claims has soared by 500 per cent in five years, hitting travel operators with massive bills.
Speaking last year Justice Minister Dominic Raab said, "Bogus claims against tour operators risk driving up the price of summer holidays abroad for hard-working families who have earned a break. We're taking action to deter these claims, and protect holiday-makers from being ripped off."
The clampdown comes after it emerged that British tourists are being barred by some hotels after a surge in bogus sickness claims.
Most cases target all-inclusive resorts, with claimants saying they only ate at their hotel in a bid to identify it as the cause of their supposed food poisoning.
Tui, which owns all-inclusive specialist First Choice, recorded a 1,400% rise in claims in the last two years.
The company's UK managing director, Nick Longman, said, "There's a distinct risk that if this carries on as it is unabated, the hoteliers will say to us either 'We don't want to work with the British market at all' or 'We're not going to offer you all-inclusive'."
In October of last year Spanish police said that had identified 800 British tourists accused of sickness scams.
Officers claimed the holidaymakers acted through more than 70 UK-based law firms. Allegedly, 'lawyers' would pick up clients in the hotels by telling them they could claim the cost of their holiday back by filing a food poisoning complaint. The tourist would then contact the law firm once they returned to the UK, with some complaints not appearing until three years after the trip was made.
And, in November 2017, holiday firm Thomas Cook partially blamed fake holiday sickness claims for a 40 per cent fall in UK profits.
Recent research discovered that one in five Britons (19 per cent), or around 9.5million people, has been approached about making a compensation claim for holiday sickness.
Travel trade organisation ABTA, which commissioned the poll claimed that firms are cold calling millions of people, urging them to make false claims.
ABTA warn, "Claims management companies can be very persuasive when encouraging people to submit an exaggerated or false claim and may make some very misleading claims, including that it is a straightforward and risk-free process. This isn't true.
"If you put in a fraudulent or exaggerated claim for holiday sickness, you should be aware of the potential penalties. Submitting a fraudulent claim is a criminal offence in the UK, which could result in a criminal record and fine. Pursuing a fraudulent claim will also be illegal in the country where you took the holiday.
The newly—published strategy said, 'In regard to the issue of gastric illness claims, the travel industry reports a 500 per cent increase in gastric illness claims since 2013, and urged the Government to address the issue of fraudulent compensation claims in light of the new liability for companies now in scope of the Regulations. 
"This has implications for the travel industry in terms of both increased costs and reputational damage with overseas providers. 
"On 9 July 2017 the then Secretary of State for Justice announced a package of measures to address this issue which included a Call for Evidence which ran from 13 October to 10 November. 
"The Civil Procedure Rule Committee considered a new Pre-Action Protocol and amendments to the Civil Procedure Rules in order to bring package holiday sickness claims within the existing fixed recoverable costs regime. 
"It is intended for the changes to come into effect in spring 2018."
The surge in holiday sickness claims came after the Government cracked down on fake whiplash claims after reports that no win no fee lawyers were taking bogus cases to court.
Ministers then stepped in to cap the legal costs attached to personal injury claims in the UK, resulting in a drop in whiplash claims and cutting the price of insurance bills.
But it left a loophole which meant that claims for injuries or sickness incurred abroad while on holiday could still be brought by lawyers in the UK charging massive fees.
However, some holiday firms have already started to strike back.
In March a couple from Liverpool was ordered to pay a holiday company's costs after a submitting a fraudulent sickness claim following a ten-day all-inclusive holiday in Spain.
Chelsea Devine, 21, and Jamie Melling, 22, were seeking £2,500 compensation each after claiming that the food and drink at their Benidorm hotel on the Costa Blanca left them ill for weeks afterwards.
But the judge at Liverpool County Court heard that the pair posted photographs on social media showing them smiling and happy in their hotel room and swimming in the pool.
She ordered them to pay holiday operator Tui £15,000 in costs – a record amount for costs awarded against a fraudulent claim of holiday sickness.