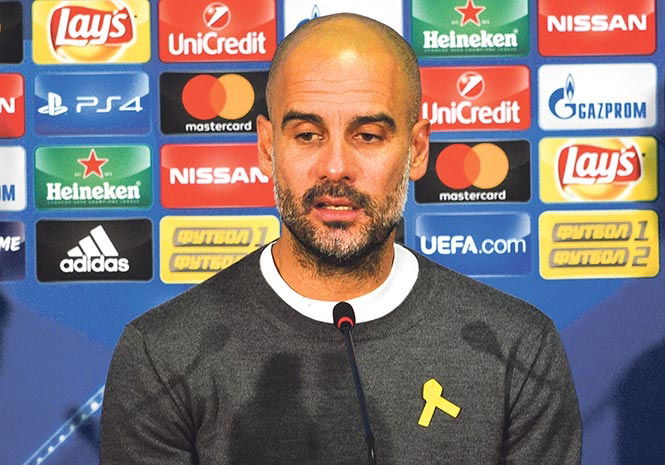 IRENE MONTERO, partner of Podemos supremo Pablo Iglesias announced on Facebook that she was expecting twins, addressing her followers as vosotras y vosotros.
The wordiness is inevitable in someone who insists on using the hybrid portavoza for spokeswoman instead of portavoz which does for both males and females.
The twins' sex has not been announced but if there's one of each, doubtless she will have to use twice as many words as any other mother.
Jailhouse rock
ONE of the Catalans' greatest disfavours to Spain is claiming that they are persecuted democrats in an undemocratic state.  
This wasn't the view taken by the Schlewig-Holstein's Public Prosecutor who requested the extradition of self-exiled, former regional president of Cataluña, Carles Puigdemont for rebellion and misappropriation of public funds.
It was rebellion, according to the Germans, because he insisted on going ahead with the vetoed October 1 referendum, knowing it would spark violence. 
There was a risk that Puigdemont, who had been swanning around in Denmark, would scarper, the German Public Prosecutor decided.  
It was up to the Schleswig-Holstein court to decide whether Puigdemont was extradited and in the event they freed him. But Angela Merkel made it clear before the announcement that she would not hinder his extradition as – borrowing Mariano Rajoy's go-to line – this was strictly a legal issue.
"Spain is a democratic state where rule of law exists," Merkel's spokesman Steffen Seibert said.  And as far as the German government is concerned any solution to the Catalan problem "must be found within Spain's legal and constitutional order."
Not the kind of words that are music to a separatist's ears, but the sort they can expect to hear, possibly to the tune of 'Jailhouse Rock'.
When in Rome 
PABLO IGLESIAS visited the former Argentinian president, Cristina Kirchner. She is due to stand trial for an alleged cover-up of Iran's involvement in the 1994 bombing of a Jewish community centre in Buenos Aires.
Not a problem for our Pablo who stressed the Peronista roots of Podemos, buttering up Kirchner, who is a Peronista. And there were we, thinking the party had Bolivarian roots, thanks to the Venezuela connection when Iglesias and other party founders were Hugo Chavez's assessors.
In Cataluña Iglesias flirts with independence because he needs the votes and does a reverse turn anywhere else because he needs the votes.  Peronista, Bolivarian, Separatist, Constitutionalist – seems Iglesias either likes doing as the Romans do, or can't make up his mind.
It doesn't add up
MANCHESTER CITY manager Pep Guardiola appears to be all in favour of the Proces towards Catalan independence.
He has worn his yellow ribbon with pride and felt that paying the equivalent of €22,925 for wearing it at FA matches was cheap at the price.
"This isn't about independence, it's about democracy," insisted Guardiola who wears the ribbon to demonstrate his support for the separatist politicians who have been remanded since last October.
"All that we six million have achieved in these years, taking the streets, we have achieved peacefully," the ex-footballer told an interviewer not long ago. 
Years before separatism gained its present momentum, he might have been right but the Catalan police, the Mossos d'Esquadra, admitted there were 250 violent acts during the Proces, often targeting the Constitutionalist parties and politicians.
Pep minimised that one, but definitely maximised the six million who took to the streets, considering that Cataluña has a population of 7.5 million.
He might be a pretty good trainer but he's lousy at arithmetic.