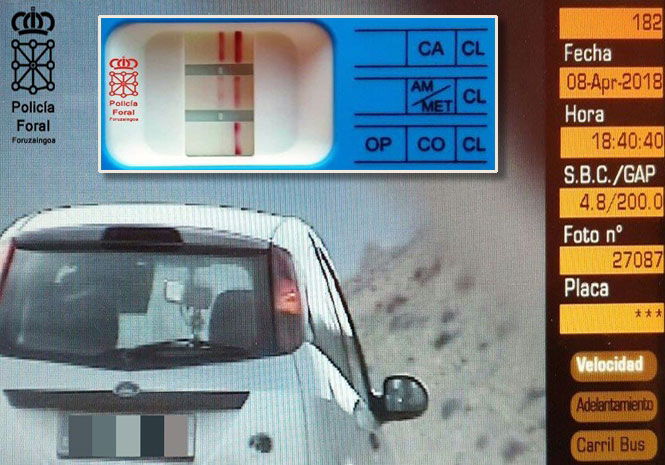 POLICE in Spain who stopped a motorist for speeding also found the woman was driving under the influence of drugs.
The 28-year-old woman was pulled over after being clocked doing more than 182 km/h (113 mph) on the A-21 motorway heading in the direction of Pamplona.
In a roadside saliva test she then tested positive for three drugs – cannabis, amphetamine and methamphetamine.
Policía Foral, the regional police force for the autonomous community of Navarra in the north of Spain, said that a family member took control of the vehicle afterwards to prevent it being impounded. 
The speeding offence carries a potential €500 fine and six points on the driving licence.
And the drugs charge could add an additional €1,000 fine and a further six points.
Within the past week, a cyclist died and eight others were injured, two seriously, after a horror crash in Mallorca. The 28-year-old driver of a Porsche Cayenne allegedly tested positive for cannabis at the scene.