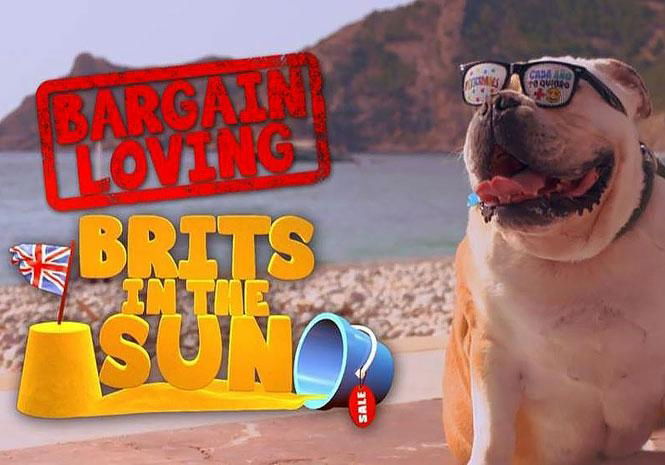 HOT reality television show  Bargain Loving Brits In The Sun is coming to the Costa del Sol after three brilliant years on the Costa Blanca and a summer in Blackpool.
The hugely popular series will be filming in the coming months from Malaga to Marbella.
And the team at Blakeway North TV has turned to the Euro Weekly News – the coast's most popular, weekly, community newspaper to help find their next raft of colourful, fun and interesting, hard-working and charismatic Brits, all trying to live the Spanish dream. 
Exclusively speaking to the EWN, series producer for BBITS, Bob Brear, said, "We are looking for people who are both trying to 'live twice the life for half the price' but willing to work hard to get it. 
"We are looking for anyone who is coming over from the UK to start a new business, a new career and a new life.
"Or someone trying something new like chasing their dream as an entertainer, or setting up as a yoga teacher, a bar owner, hairdresser or whatever ."
He said, "Anyone who is coming to start again or trying something new is perfect for us."
"But it's not all about new people, we want to meet the established faces of the Costa del Sol.  Following people in their lives and making their way over the summer of 2018.
"From putting on weddings to parties to selling second-hand cars to whitening teeth to working five jobs to keep the sunshine dream alive. Or maybe you are trying something new with an established business and taking a big risk to keep the business going.
"Let's spend a week or so in your life and see what it takes to make it in the sun.
"What do you do to live a champagne life on a lemonade budget?
"We also want to find anyone who is working hard for their own charity and people who are running events throughout the summer.  But you guys out there know better than us who the big characters are and what the big events and new things are.  So, in a nutshell, if you are or know anyone who fits the bill and also has a big story happening this summer get in touch. 
You can email the production team  [email protected] or [email protected] or search for Jessica Eve and Bob Blbits Brear on Facebook.