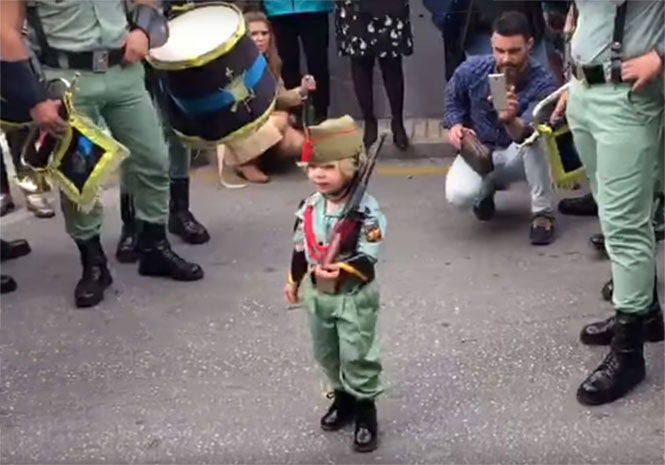 A MINI 'legionnaire', aged three, has captivated Semana Santa (Holy Week) crowds in Spain again with his appearance at an Easter parade.
Resplendent in his tailor-made mini-version of the Legionnaire's distinctive uniform. little Yoel Extremera is also huge on social media with more than three-million views of his video on YouTube.
Yoel's has become a viral sensation since he first appeared at the Legion's Easter parade at Malaga on the Costa del Sol in 2016 when he was aged 20-months.
And this year he wowed his fans again with a rendition of the Legion's 'El Novia de la Muerte' song as they carry the cross of Jesus Christ
According to his father, Yoel is a huge fan of Holy Week but, particularly, the Legionnaires.
"From a very young age we were surprised that he showed so much interest in the parades of the Legionnaires.
"One of his uncles, seeing him imitate them using a broom, decided to buy him a custom-made suit."
Yoel's appearance in 2018
Yoel's original appearance, aged 20-months, in 2016
And the Legionnaire's legendary performance of the El Novia de la Muerte in Malaga