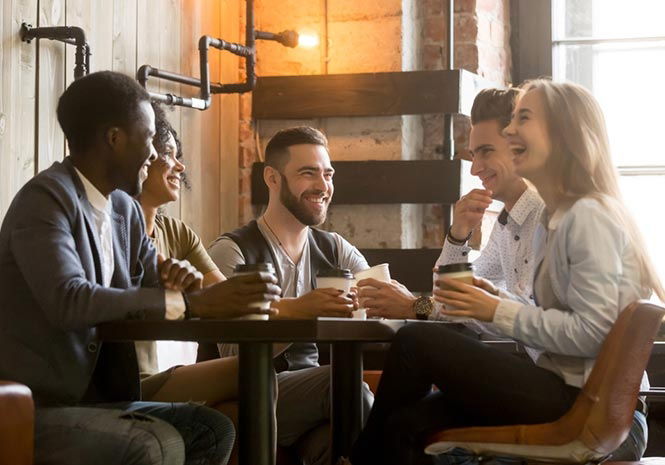 YOU know what I miss? I miss jokes. Nobody tells jokes anymore.
Yeah, there are loads of comedians but they are all, bar one or two, observational comedians. Years ago, when I was out with friends, we would all sit around telling or repeating jokes. 
The types with a build up then a punch line. In fact, although I'm now very definitely labelled 'Mr Grumpy,' I was known for my sense of humour and my party trick was to be able to tell a joke on nearly any subject. My point is it doesn't happen now. 
Why? Because everyone has 'jokes' on their phones 24/7. There are jokes on Twitter, Facebook etc etc. Nobody is actually telling them – they are just there to read.  There's no delivery, no comic genius timing like the great comedians they used to have on the TV. My favourite show was actually called The Comedians and was just a bunch of guys telling joke after joke. 
Most were so politically incorrect but hilarious and I'd try to remember as many as I could to add to my repertoire. I also get loads of videos and GIFs (not sure what that actually stands for) on WhatsApp now. 
I don't mind the odd one but I've got one friend who can send what seems like a 100 a day. Most are not funny and many are just YouTube stuff and when I tell him it's enough he gets the hump. Hope he reads this! 
I watched a bit of the winter Olympics and thought the Russians were banned for their vast government run doping scheme that allowed them to win loads of medals by cheating. So I was to see, not their Olympic team, but a bunch of people called 'Olympic Athletes from Russia.' 
What a lot of hogwash! One-hundred-and-sixty-eight of them took part and, guess what, two of them failed a drugs test!  I don't get it – they were Russian athletes from Russia and no, they didn't march under their flag. 
But it's simple – they were banned for cheating, got slung out, found a loophole, got back in and surprise, surprise, they cheated again! It's like the asthma drugs and the cyclists. 
I know three people that have asthma. One can't walk up a flight of stairs and the other two won the Tour de France. When I took drugs I wouldn't have even been able to find my bike, never mind ride it!
Email mikesenker@gmail.com