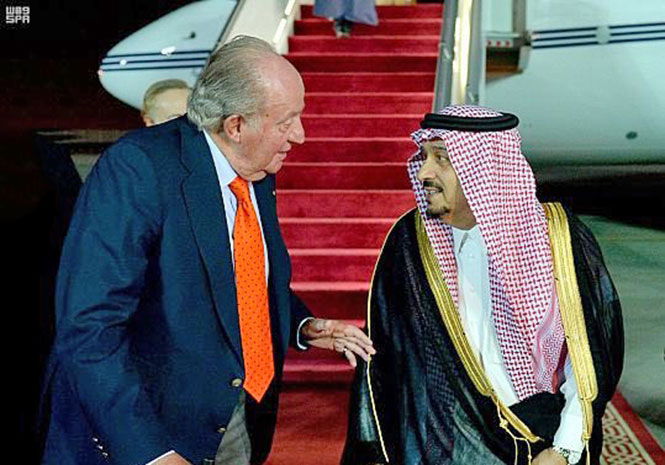 SPAIN'S former King, Juan Carlos, has arrived in Saudi Arabia on a private trip.
He was received by Prince Faisal bin Bandar bin Abdulaziz, governor of Riyadh region, and a number of senior officials when he touched down at the King Salman air base, located in the capital.
The former King has always enjoyed close relationships with Saudi Arabia and it was there he made one of his last official trips as monarch before he abdicated in June 2014 in favour of his son.
King Felipe VI has maintained those close ties and travelled to the country on an official visit in January of last year.