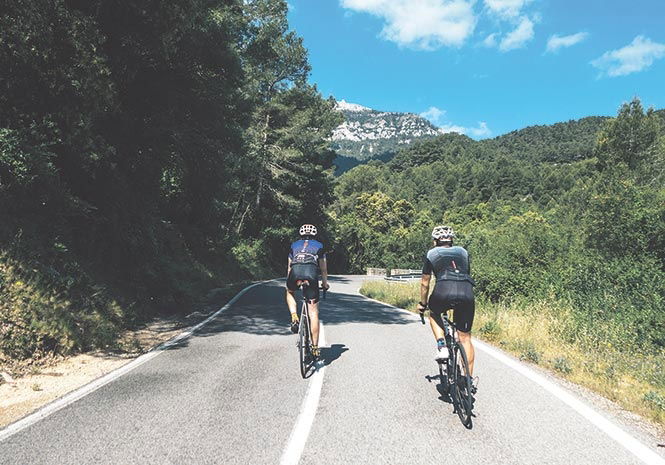 IT is probably safe to say that all road users have witnessed a bicycle rider going through a red light or riding on the pavement, a practice that many find frustrating, but always one that raises the same question, are cyclists allowed to do such things?
The simple answer is NO.
In terms of law, once a bicycle is being ridden it is classed as a vehicle and therefore covered by the same rules and laws as a car, a truck, a bus, in fact any other vehicle on the road. 
It is only when the rider dismounts and walks with the bicycle is it considered otherwise. In this instance, the situation means that the person has become a pedestrian. 
That is the same reason why cyclists cannot ride across zebra crossings, because we wouldn't expect a truck to do that, and the rider must dismount before they do.
Listening to music using headphones or using a mobile phone when riding a bike are prohibited in the same way as they are for other vehicles. Consuming more than the prescribed limit of alcohol or using drugs is also not allowed, as a cyclist you are governed by the rules of the road. Just so you know what you are risking, let's have a look at some of the most common infractions.
Not having a bell on your bicycle – 80€
Faulty or no brakes – 80€
Carrying an extra person on the bicycle – 80€
Failing to stop at a traffic light – 200€
Failing to give way at a junction – 200€
Not having lights – 200€
Having too many lights – 200€
Failing to wear high visibility clothing between sunset and sunrise and in poor visibility – 200€
Riding under the influence of alcohol – 500€
There are many other laws and infractions commonly committed by cyclists, as well as other road users of course. 
We will look at these in more detail in future editions, but for now, take note, you can indeed be fined on your bike and remember that one golden rule, when you are riding your bike, it is a vehicle and governed by the same rules and laws as every other vehicle.