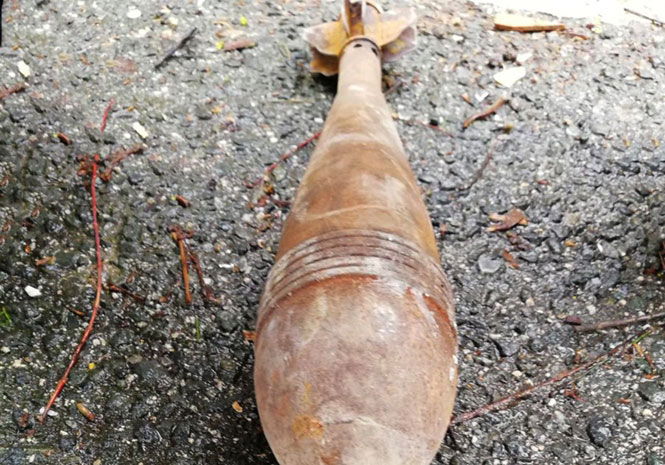 A STREET was cordoned off, the area evacuated and the bomb squad called in after a mortar shell was found in a street in Spain. 
The National Police received a call about a possible explosive device next to a rubbish bin in the Mendebaldea district of Pamplona.
At around 3.00 pm this afternoon (Tuesday), a large police presence sealed off the area.
Bomb squad specialists from TEDAX were called in who declared that the mortar bomb was inert and didn't present any real risk of explosion.
It is believed that the mortar shell may have been owned by a collector who no longer wanted it and disposed of it in the rubbish container.