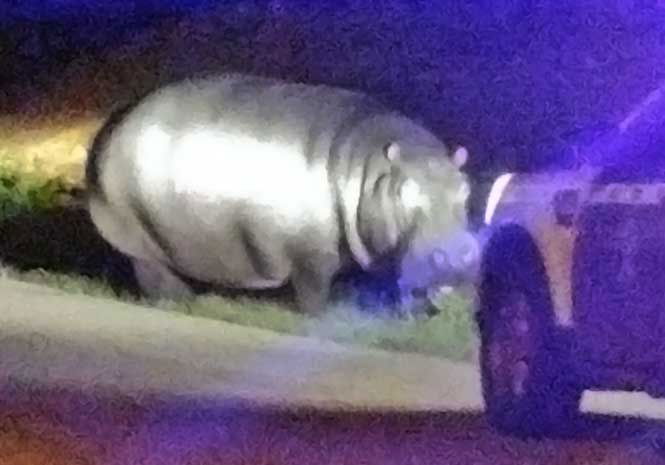 POLICE had a big job on their hands when they tracked down and took a hippopotamus into custody in Spain.
The hippopotamus is considered among the most dangerous animals in the world as it is highly aggressive and unpredictable. 
The Guardia Civil captured the animal La Garrovilla, in Badajoz and has returned it to its owners – a travelling circus – after they received a sighting that it had been spotted in a field on the outskirts of the town.
Adult hippos average 1,500 kg (3,310 lb) and despite their stocky shape and short legs, they are capable of running at 30 km/h (19 mph) over short distances. 
Seprona, the wildlife and conservation branch of the Guardia Civil are investigating how the huge mammal escaped from the circus unnoticed by the keepers.
Police confirmed the hippo was transferred back to the circus "without causing damage to persons or property."