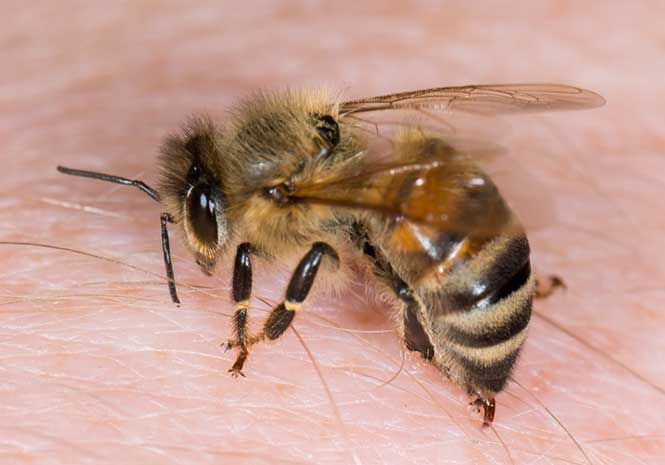 A WOMAN has died in Spain after undergoing a bizarre stinging bee venom therapy at a clinic in Spain.
The unnamed patient had attended a session of apitherapy every four weeks for two years to improve muscular contractures and stress without any allergic reactions.
Apitherapy is the use of substances from honeybees, including honey, propolis and royal jelly and even bee venom.
Bee venom therapy involves a therapist holding a bee by its head and pinching it until the bee's stinger emerges and punctures the patient's skin.
After a live bee sting during a session, the patient suffered an anaphylactic shock to the venom and she developed wheezing and a sudden loss of consciousness.
The clinic staff called an ambulance, although it took 30 minutes to arrive, and administered a steroid. No adrenaline was available.
Tests later revealed that an anaphylactic shock to the bee venom had triggered a stroke and left her in a 'permanent coma'.  
The patient died some weeks later of multi-organ failure.
Medics, writing in a research paper said, "To our knowledge, this is the first reported case of death by bee venom apitherapy due to complications of severe anaphylaxis in a confirmed sensitized patient." 
Proponents of apitherapy make claims for its health benefits which remain unsupported by evidence-based medicine.