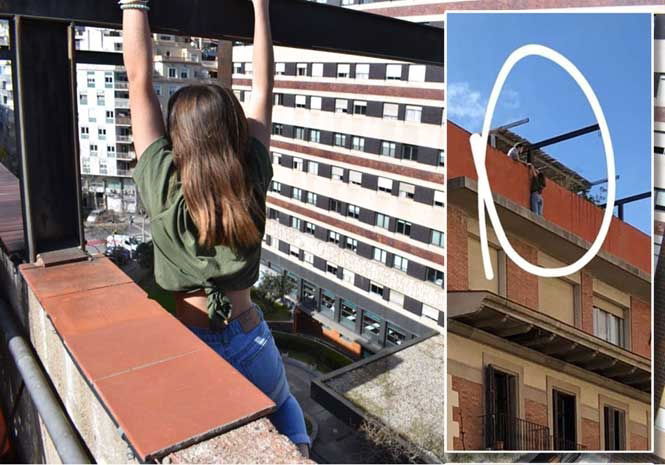 POLICE have rescued a 14-year-old girl who became trapped on the eighth floor of a building in Spain after a stunt went wrong.
The girl had climbed out from a roof and was hanging by her arms from a beam, 40 metres above the ground,  while a friend took snaps of the stunt in Barcelona.
But she didn't have the strength in her arms to get herself back to safety and she ended up trapped on a ledge.
The boy accompanying her couldn't help and the girl suffered a panic attack as she realised any false move could have resulted in her plunging to the ground.
The Mossos d'Esquadra and the Guardia Urbana police units were swiftly on the scene and hauled her back up to safety.
A medical team treated the girl, who suffered minor injuries to her arms, at the scene.