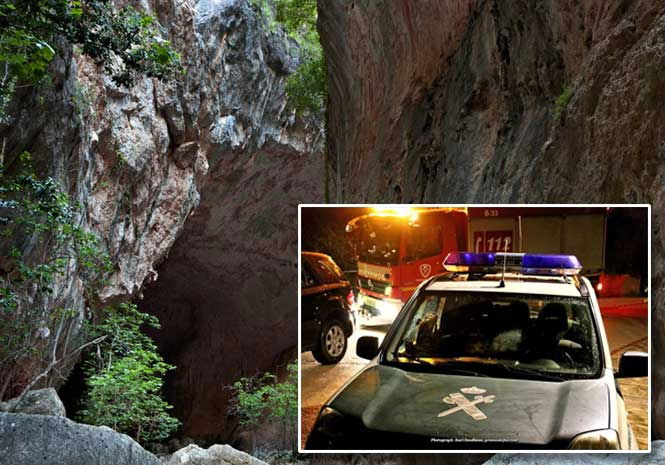 A BRITISH HIKER has been rescued from a dangerous ravine in heavy rain and darkness by a mountain rescue team in the south of Spain.
The incident happened in the Garganta Verde in the Grazalema Natural Park, which can only be accessed by permit-holders. The area is often claimed to have the highest rainfall in Spain and the region has been subject to severe weather alerts for several days.
Emergency services were alerted by the 51-year-old man's wife when he hadn't returned from the route by 10.15 pm in the evening.
The car was located by the Guardia Civil and then a group of nine mountain rescue experts was despatched to the area.
Splitting into three teams, the rescuers thoroughly searched river, pools and waterfalls in the gorge.
A backpack was found floating in the water in a dangerous abseiling area but they found no trace of the missing person so they continued searching until, two kilometres downstream, at around 4.00 am, they found the man on a ledge, visibly scared and with mild hypothermia.
At around 6.00 am the rescuers and the man eventually reached the outside of the ravine.
The rescued person did not need medical assistance and returned home accompanied by his partner.
His rescuers said he was lucky as he could have lost his life accessing the ravine alone, without experience and without a mobile phone.