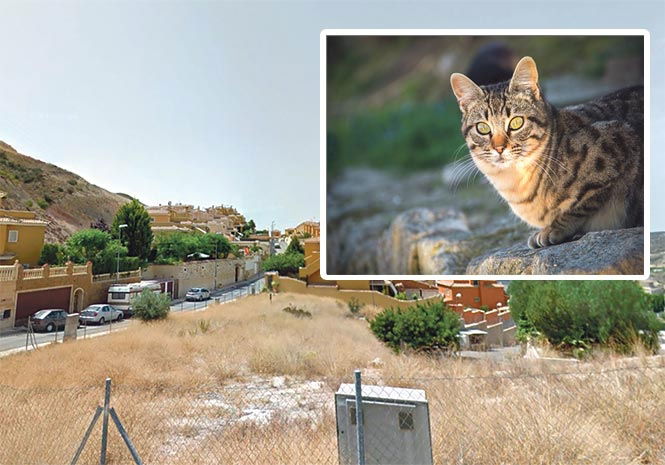 THE Guardia Civil in Aspe are investigating the death of a cat that was shot while inside fenced land.
The cat named Bella lived in a registered colony of 12 cats on the Montesol urbanisation. She was 12-months-old and had been sterilised at the beginning of this year.
Once the Guardia Civil have identified and located the wrongdoer, animal protection associations, Bigote de Gato and Proyecto Ces Aspe intend to take legal action independently of any official prosecution.
Bella was found badly wounded by the volunteers who feed and look after the ferals.
Originally suspecting that the cat had been run over, after taking her to an Alicante City vet, they learnt that she had been shot. The .22-calibre bullet had entered her spine and her injuries were so severe that eventually, she had to be put to sleep.
"In order to obtain a firearms licence an applicant has to be in full possession of their mental faculties," said Adriana Aznar, Proyecto Ces Aspe's president.
"But we feel it's very serious matter when a person kills an animal in a colony that is controlled by a town hall."
Montesol residents were also fearful for the safety of their children, knowing that the cat had been killed with a dangerous firearm on an urbanisation where children habitually played in the street.