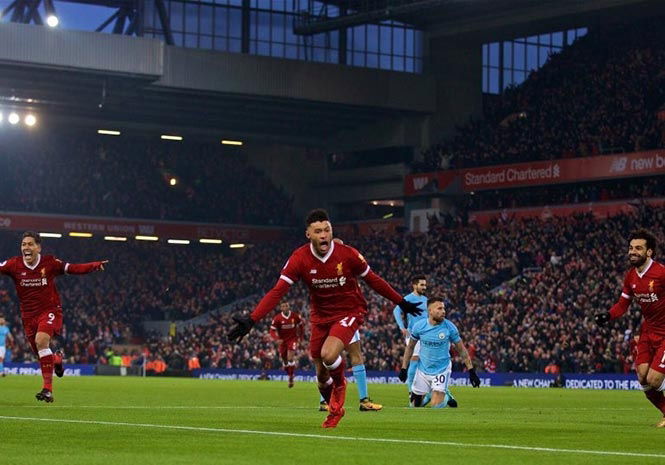 LIVERPOOL have been drawn against Manchester City in an all English tie in the quarter-finals of the Champions League.
The sides have already met twice this season, with Liverpool inflicting City's only Premier League loss of the season courtesy of a 4-3 win at Anfield in January, after City had destroyed the Merseysiders 5-0 at the Etihad in September.
In doing so, Liverpool became just one of four sides to beat Manchester City this season, alongside League One side Wigan, Basel and Shakhtar Donetsk.
Elsewhere, holders Real Madrid have been drawn against Juventus in a replay of last season's final.
Real came out 4-1 winners on the night as they secured heir 12th title and are looking to secure a record 13th and third consecutive Champions League title after a disappointing domestic campaign.
Five-time champions Barcelona have been drawn against Roma, who reached the quarter-finals for the first time since 2008, while Sevilla have been drawn against Bayern Munich in the other quarter finals.
The first legs of the quarter finals will take place on April 3, with Juventus against Madrid and Sevilla vs Bayern Munich and April 4, Barcelona v Roma and Liverpool v Manchester City ahead of the return legs on April 10 and 11.
In the Europa League, Arsenal avoided Atletico Madrid as they were drawn against Russian outfit CSKA Moscow
Boss Arsene Wenger had said before the draw that they were keen to avoid 'favourites' Atletico, but have been awarded with a trip to Russia instead.
The Gunners will host the 2005 winners at the Emirates at the beginning of April, before heading to Russia the following week for the second leg.
Elsewhere, the other quarter-finals will see an Iberian battle as two-time champions Atletico Madrid face Portugal's Sporting CP, while RB Leipzig are up against Olympique de Marseille and Lazio take on Salzburg,
First leg ties will be played on April 5, before the return leg is scheduled for April 12.