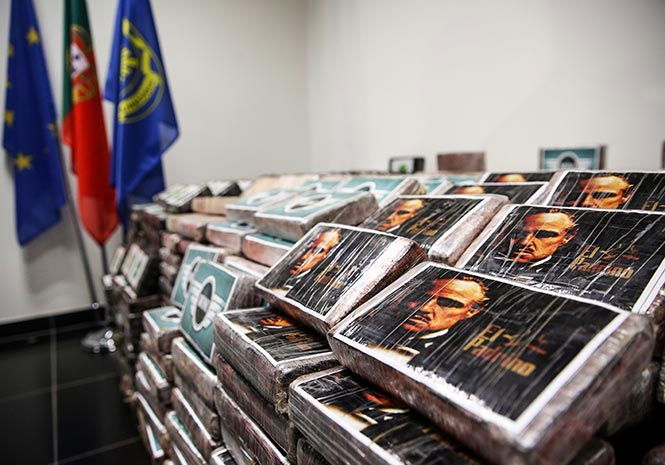 A MAMMOTH drugs bust in Spain and Portugal has seen 2.5 tonnes of cocaine worth an estimated €125 million seized and ten people held.
The drugs were packaged into one kilo vacuum-sealed 'bricks' and stamped with logos featuring the 1972 Mafia flick The Godfather, including Marlon Brando as mob boss Don Corleone.
Others were decorated with the logos of car brands Mini and Rolls Royce.
Spanish and Portugese police swooped on a Lisbon warehouse where two tonnes were being stored before half a tonne was found in a false floor installed in a car as it travelled just across the Spanish border in Badajoz, Extremadura.
Artur Vaz, chief of Portugal's anti-narcotics police, said: "The drugs were to go first to Spain and from there to other destinations in Europe."
Those arrested include nine men and one woman from Spain, Colombia and Poland, confirmed his Spanish counterpart Antonio Duarte, adding that they belonged to a "vast crime gang dedicated to transporting huge amounts of cocaine from Latin America to Europe."