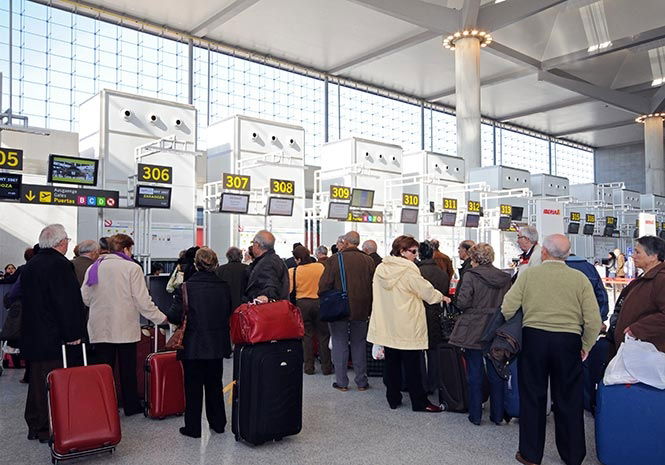 A PAIR of drunk British holidaymakers have been held for attacking police at Malaga Airport.
Two officers approached the unnamed men, aged 32 and 35, after they were seen "shouting at other passengers in a threatening manner" at the check-in counters in Terminal 3.
They had been drinking and "spilled liquids all around the terminal" while "picking up and throwing documents they took from different airlines' counters," according to a police statement.
And when they were asked for their passports they turned on the policemen, swearing and yelling at them "in an aggressive and defiant tone."
One even made a throat-slitting gesture with his finger before pushing one of the officers, ending with them being cuffed.
He had a knife in his pocket which he had reportedly been fingering throughout the drama, while the other had a syringe in his jacket.
Both have been charged with assaulting a police officer, but it is unclear if they were allowed to fly back to the UK.