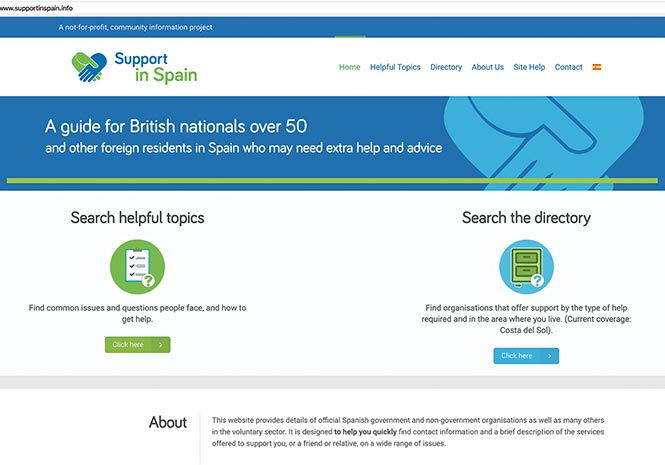 THE saying 'a lie can run around the world before the truth has even got out of bed' is way too true.
Scandalous information is spread as quickly and viciously as wild fire – it's quite a phenomenon.
This is why it is so frustrating to see how hard it is to get helpful information out to people who need it and why I hope you can help, please.
Many of the foreigners who live here are not well integrated with the local Spanish community, so if they suddenly lose a husband or wife, or one is unwell and needs care or to be put in hospital, they may very well face a serious problem.
The Spanish system is dependent on the patients' family stepping in to actually participate in the care for them, so if no family or friends are around a person could literally starve to death in hospital.
The Spanish social workers don't understand why the patient's family don't fly over to rescue them.
In Spain family, children and the elderly are cherished and they spend quality time together so the thought of not being at a love-one's side when in need is unthinkable.
It is this love and unity that inspired me to raise my family in Spain; it's nice to see fathers and sons hugging instead of shaking hands and to see that children are welcome everywhere with their parents, day or night.
It's precisely all the things they do together that make them such a tight knit unit, which also provides this inbuilt support system for all eventualities.
Even if we foreigners have families they are often in another country so the questions come up like do we move or do they?
Unfortunately it's never that simple. There are actually many support groups already in existence but until you need something you don't know where to look and if the Spanish authorities don't know they exist either, what a waste of goodwill and possibly even lives; just due to lack of communication.
Again this is one of the main issues to be addressed at the third year of the United Nationalities of Marbella Summit #UNMS2018 (24/04/18) and is also on the top of the list for the British Consulate.
Their concern for our ageing international community is such that a website has been launched to compile all information about the support services that are available for all foreign residents who may need help or advice.
This website www.supportinspain.info, in both English and Spanish, is for healthcare professionals, individuals and voluntary organisations offering contact details for support with financial matters, social care, benefits etc.
Launched just before the end of last year there is a long way to go before it's complete which is where you come in.
Please visit the website, check and add information and if appropriate, send your comments, feedback and suggestions.
Please also share this website with everyone and anyone you know.
One day I think we'll all be grateful we did because maybe the lack of communication problem may never get old, but we hopefully will! @marbellanow