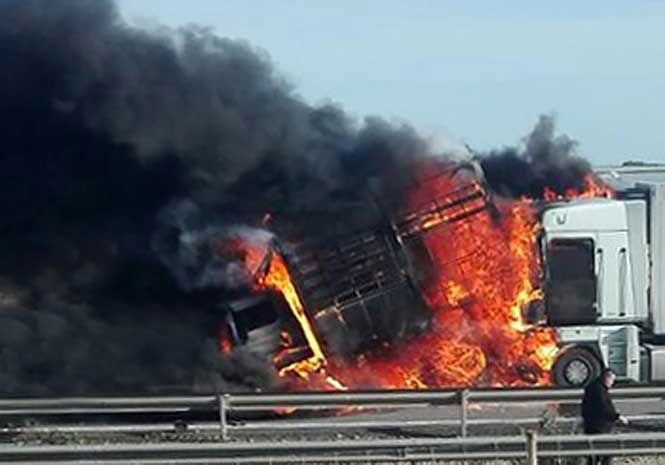 ONE person has died and three others are reported injured after an accident involving two lorries and three cars in the south of Spain.
The accident happened yesterday afternoon (Monday) on the busy A-7 Mediterranean Highway at El Ejido in Almeria, near the exit towards Las Norias and La Mojonera.
One car was crushed between two lorries and a fire broke out engulfing several of the vehicles between kilometre points 410 and 406 of the A-7 in the direction of the Almeria capital.
Although firefighters were quickly on the scene they couldn't save the life of the person who was trapped in the car.
The three injured people were transferred to the nearby Hospital del Poniente.
The road was closed in both directions as firefighters, initially, tried to extinguish the flames from the opposite carriageway when they first arrived on the scene to try and save precious time.
Guardia Civil traffic officers are investigating the cause of the crash.