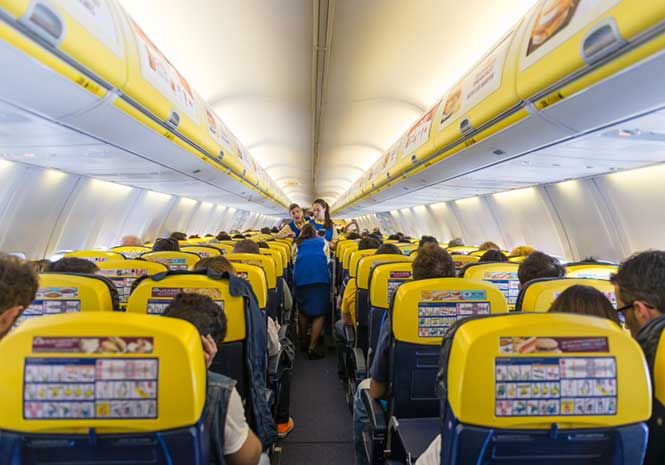 A 'DISRUPTIVE' passenger on a flight from Manchester to Tenerife has forced the aircraft to return to its departure airport and other passengers to suffer delays to their journeys.
The man was arrested by police when the aircraft landed back at Manchester and the remainder of the passengers had to spend a night in a hotel before catching a rescheduled flight to Tenerife the next morning.
A Ryanair spokesman said, "The flight from Manchester to Tenerife returned to Manchester after a passenger became disruptive in flight.
"The aircraft landed normally and the passenger was met by police upon arrival.
"Customers were provided with overnight accommodation in Manchester and boarded a rescheduled flight for Tenerife early the following morning.
"We will not tolerate unruly or disruptive behaviour at any time and the safety and comfort of our customers, crew and aircraft is our number one priority.
"This is now a matter for police."
A Greater Manchester Police spokesman said, "Police were called to reports of an intoxicated man on a flight from Manchester Airport.
"A 45-year-old man was arrested on suspicion of being drunk on an aircraft.
"Enquiries into the full circumstances around this incident are ongoing and anyone with information is asked to contact police on 101, quoting incident number 2329 of 08/03/18, or Crimestoppers anonymously on 0800 555 111."