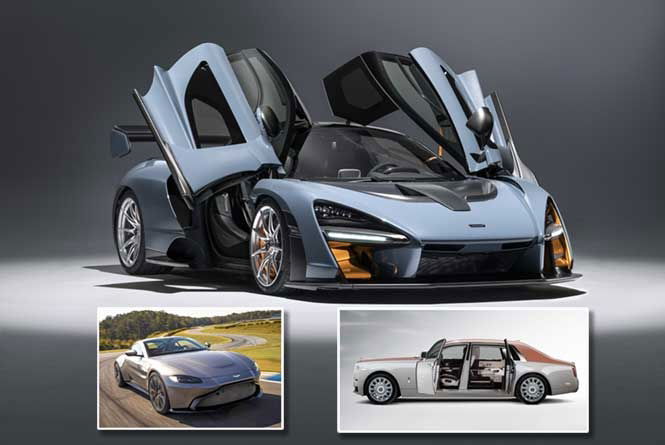 THE 88th Geneva International Motor Show opens today – March 8.
There will be more than 110 World and European premieres paraded at this year's show.
Over the last two days, at 15-minute intervals, the world's press has been briefed by top designers, professional race drivers and the prestigious brand ambassadors of the exhibiting brands.
Nearly 10,000 members of the world's press have swarmed over the exhibition halls close by Geneva Airport where 900 cars are exhibited over more than 77,000 square metres of exhibition halls with more than 700,000 visitors expected to attend over the next eleven days.
Among the luxury and bespoke manufacturers exhibiting are three British Brands: Rolls Royce Motor Cars, Aston Martin and McLaren.
The Rolls Royce 'Phantom' was confirmed by the world's media as the 'Best Car in the World' on the shores of Lake Lucerne six months ago. Rolls-Royce will show why by showcasing three very different Phantoms models each pitched at a different potential buyer of the marque.
Aston Martin has returned to Geneva buoyed as the fastest growing automotive brand, with swelling profits and the announcement last week of the highest revenue performance in its history.
At the centre of a bullish Aston Martin exhibit is the new Vantage, which is making its global show debut. Still to be tested by the world's media, this is the first opportunity to get up close to Aston Martin's thoroughbred twin-turbocharged V8 sports coupe.
McLaren is exhibiting what it bills as the 'ultimate road-legal track car'; the 'McLaren Senna' debuts at Geneva and sets hearts racing. Solar Yellow and Laurel Green detailing echoes the helmet livery of the legendary Ayrton Senna F1 driver and three times World Champion at the wheel of a McLaren.
Just 500 examples will be produced and all are already 'assigned'. Each 'McLaren Senna' is priced at £750,000, (€839,715) and if further individualised at McLaren Special Operations will add about £300,000 (€335,856) to the price. Legalised for the road but designed for the track the aggressive looks are a powerful expression of McLaren's philosophy, 'form follows function'.
Choose from the endless torque of the select Rolls Royce 'Phantom', the heart-stopping excitement of the Aston Martin 'Vantage', or the stark, head-banging exhilaration of the 'McLaren Senna'.
Geneva is a petrolheads heaven once again.