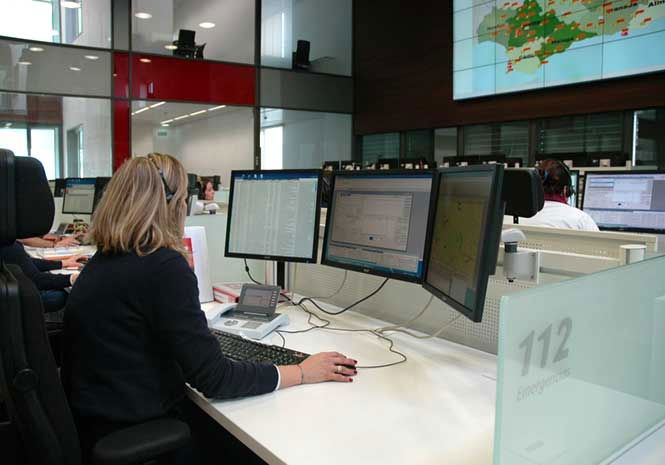 AS gale force winds swept Spain yesterday (Monday) an emergency services control centre in the south of the country took more than 400 weather-related calls in a day.
112 Andalucia reported that only six people were injured in the deluge of calls reporting falling branches, walls, fences, billboards, awnings, traffic signs and landslides.
The control centre also confirmed that the worst affected provinces were Sevilla, Granada and Huelva.
Two people were injured in Sevilla and four others have suffered injuries as a result of the strong gusts of wind in Jaen, Almeria, Granada and Cordoba.
In Jaen, a man suffered a leg injury when a wall in his cave house collapsed. He was taken to hospital.
In Almeria, a wall was blown down injuring a farm worker in Albox.
A woman suffered injuries in Cordoba when she was hit by a billboard.
In Granada a woman was struck by a falling tree and scaffolding collapsedin a separate incident but no injuries were reported.
And Sevilla province, saw the worst of the storm with more than 250 incidents recorded, particularly in the capital city of Andaucia.
The city council activated the Municipal Emergency Plan (PEM) in the pre-emergency phase that meant parks and gardens were closed to avoid accidents due to strong gusts of wind.
112 Andalucia also managed more than thirty emergencies related to the effects of wind in the province of Huelva, mainly in the capital, the coastal front and some inland areas.