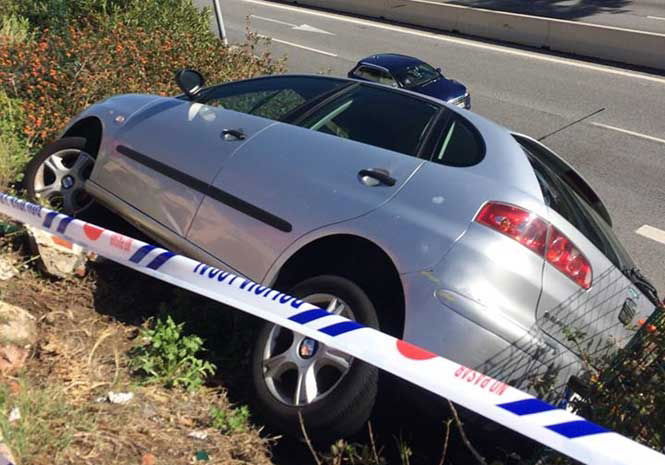 A CAR driver had a lucky escape when their car flipped over an embankment on the Costa del Sol in Spain and teetered precariously above a steep drop onto a busy main road below.
The aftermath of the accident, near the Lidl store in Calahonda, was captured by Euro Weekly News reader John Smithen.
He said the police had to stop the traffic while the Seat car was hauled back up the embankment and onto a tow truck.
"It looked hairy. The car could have rolled down onto the main carriageway at any moment.
"As far as I know the driver escaped unhurt."